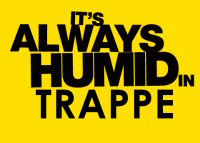 We did have a spot of rain come through yesterday. Surrounding towns seemed to have some fairly heavy rain but we merely got enough to increase the humidity – whoopee!  Friday's prediction has been
downgraded from 99 to 97 degrees
and that ain't bad. The GB42 is being covered and prepped for painting. This boat will be
painted in stages
– the first stage this year will be to paint the cabin sides and the front cabin trunk. I believe the aft cabin and flybridge will be painted next year. The current plan is to reinstall the windows and frames first and paint the frames at the same time for a seamless look.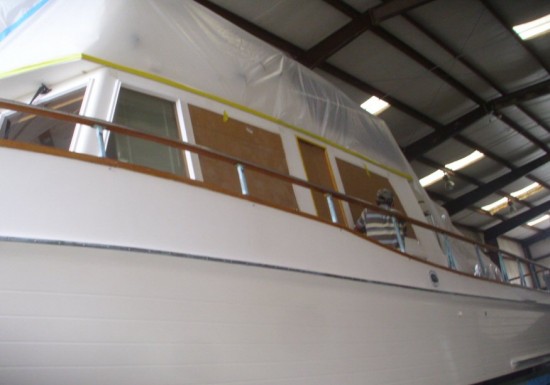 Of course to Awlgrip the wooden frames, they will have to be epoxy coated first. And to epoxy coat, we have to remove all the paint first.
Getting the frames and sills right are the biggest piece of the whole track replacement job
.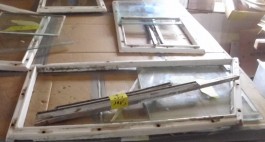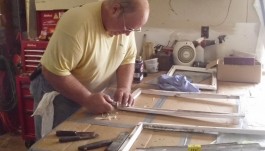 Whenever you upgrade electronics, it will take some changes to what ever area you are mounting them in. They are seldom the same size! On the Eastbay there is a removable panel that can be
easily duplicated
for just this purpose.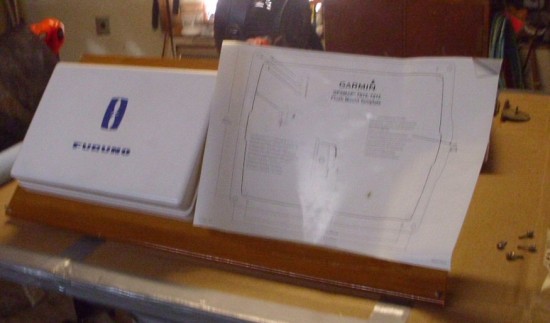 The repair area is expanding on Sponge Bob. There is
no sense in stopping until you get all the wet area
as you don't want to do the job twice!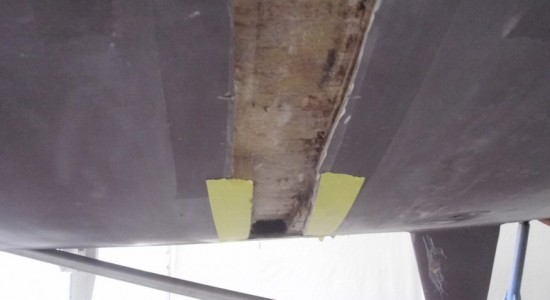 We have a GB46 in the brokerage department that has been waiting to get a few repairs done until we were through the busy season. It is time to get that wrapped up now. One item was reinstalling the autopilot pump that had been bench tested a few weeks ago.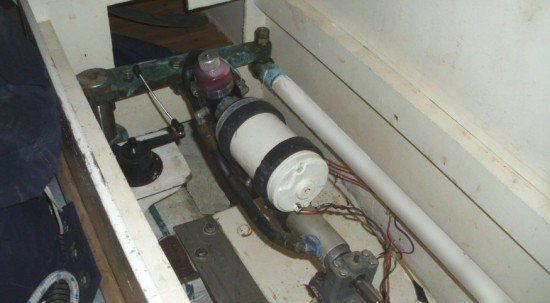 Union Meeting?