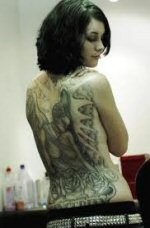 WE"RE BACK! A few people evidently forgot we were back at work today.  It was a beautiful weekend – not overly hot for a change and today should prove to be about the same.  The beer was cold and the pool was warm. 
I can't blame the truants for not showing up!
(why didn't I think of that.) Not much of a post today. Friday I spent most of the day doing
mundane office work
and didn't have a chance to even process what was going on in the shop. Someone took some photos but not on my camera so I'm not sure where they are. I looked on mine and found a shot of Isai doing something on the Eastbay.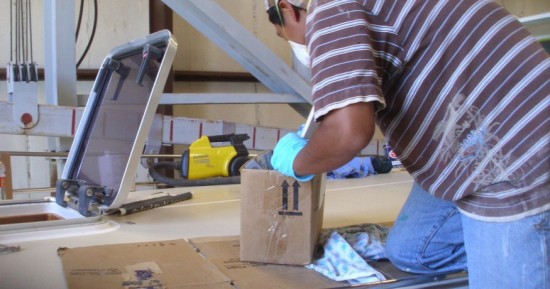 I also know that Willy spent most of the afternoon removing the lifting arms from the davit system to get them painted today.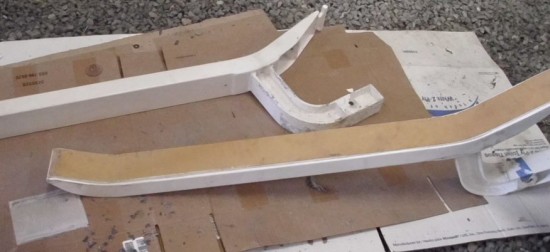 That's all I know and I'm sticking to my story!