I walked out to the big building and encountered the first of the snow falling. Reports are that it will turn to sleet for a while and then back into snow tonight – that should create quite a mess. As the predictions keep changing I will make no guesses as to what is really in store. Suffice it to say it is snowing right now. Yesterday, despite the  cold, we had to go up a mast to set the tackle to pull the mast. The boat is being trucked out and we are on a schedule no matter what the weather brings.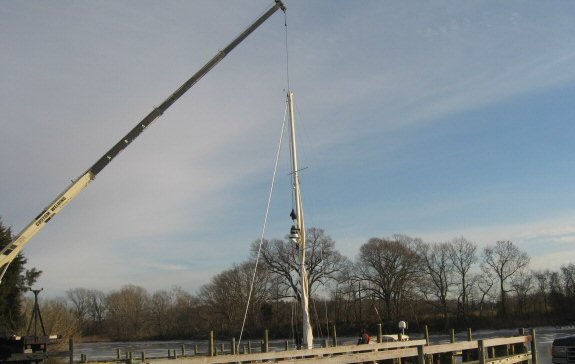 The other guys were a bit luckier as they were at least inside a building. On this particular boat, we are pulling the rails to do gelcoat repairs on the deck where cracking has occurred at the bases. They tell me water just poured out when they pulled them.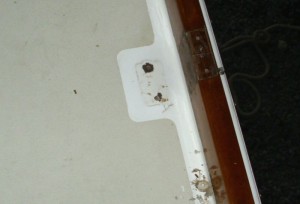 There was also some leaking at one of the small hatches. We suspect there may be water under the gelcoat as you can see a visibly raised area around the hatch.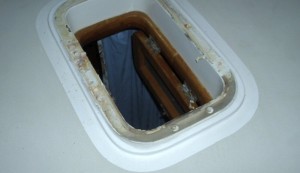 And speaking of leaking, I can't believe these windows are not leaking (yet). All the felt has been destroyed and the sliding of the window has pushed it up into the corner. This may be the worst window track I have seen.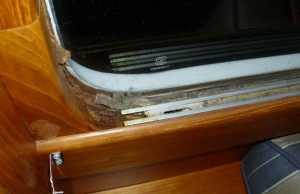 We had a malfunctioning Air Sep and had to disassemble it – just because we like to know
how stuff works
. This one was just plain nasty (as the box is labeled that we stored it in).