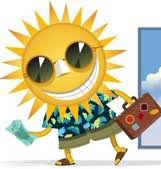 We got a wee bit of rain this morning but I assume it will be a relatively nice day – albeit a hot one. They are, however, predicting heavy rain later this afternoon or this evening. We
never seem to get enough rain
so no one is complaining about this. My vacation is not scheduled until the end of August this year and I am feeling the Spring burn out so there is a chance I will be
conspicuously absent one day
this week with the Blue Flu. And speaking of vacation, Willy just got back from a Bermuda vacation yesterday and
brought us all T-shirts
– thanks Willy!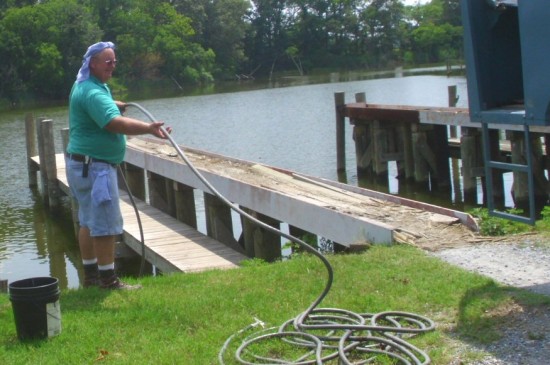 We had a boat come in with a sadly neglected bottom. The owner originally wanted to do his own bottom until we sent him photos. He has now elected to have us do it for him. After a though scraping and sanding we use Pettit Tie Coat primer on all the areas where we are down to the white area. We will then add a coat of hard paint over those areas and then totally coat the boat with a good quality ablative paint.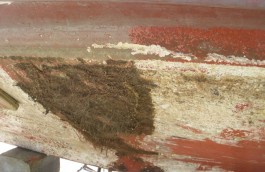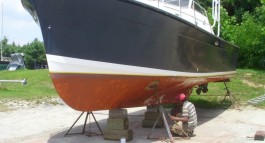 The underwater metal on this boat was also in
dire need of attention
– which means removing what is on there now. We put Pettit underwater epoxy primer on the metal and then go with the Tie Coat and then bottom paint. We are not going to paint the props but instead coat with Zinc Spray.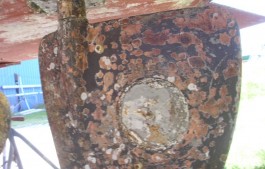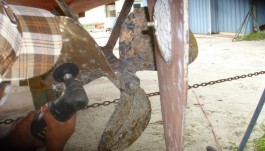 Kevin is back down in the locker on some more patching and tab repair in the lazarette of the 42. (
See Friday Post
)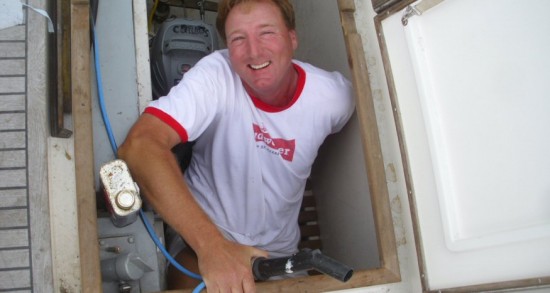 And here is what is going on in there (shades of the other side). Once again we used the coosa board to
avoid rot in the future
.