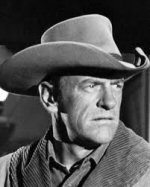 I totally missed the fact that
James Arness died on Friday
. You have seen some little photos from the whole
Gunsmoke
crew from time to time. Although I haven't seen him in anything recently, I still watch Gunsmoke on a regular basis (thank you Netflix streaming video!) We can feel the hot weather sneaking it's ugly little head up already today.  It's not so hot as to slow down productivity at this point, but I imagine by Friday it will be.
Hopefully we can avoid a frantic Friday
– tempers will be too high for that foolishness. They are preparing to
spray the barrier coat
and bottom coat on the Eastbay. We started off by carefully fine lining the stripe. We then use that tape to tape the plastic up the sides. After that, we will cover the whole deck and superstructure down.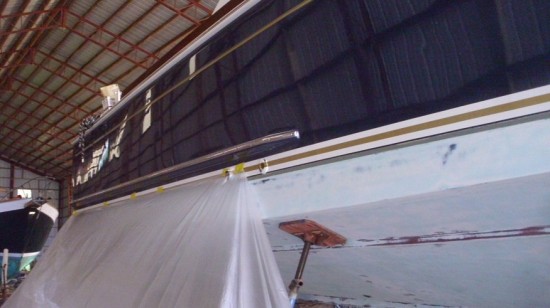 We have a
contract on the Albin 28
in our brokerage department. A sea trial with the surveyor is scheduled for later this morning so we are spending some time commissioning all the systems.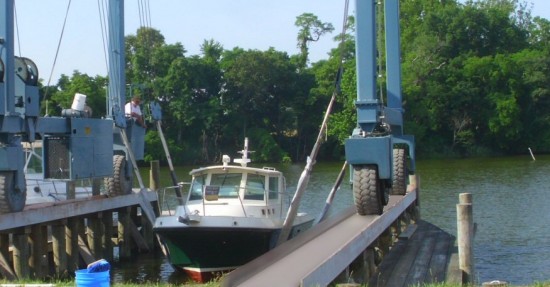 I had mentioned repairing some
Awlgrip that had been applied to teak
. We got it epoxied yesterday. This morning they will be sanding the epoxied areas and applying Awlgrip primer.