Very pleasant out right now but
severe thunderstorms are predicted for later in the day
. Hopefully it will happen after the work day is over.  Carlos was taking advantage of the current conditions to get some boat washing out of the way.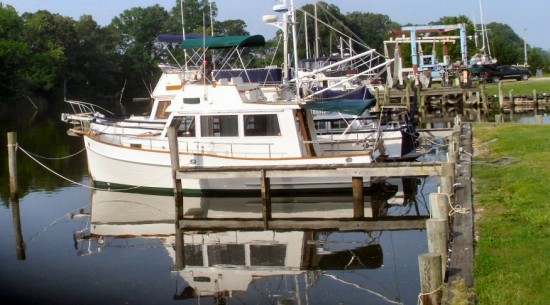 The Island Packet has a survey today and
we fixed a couple of problems that we knew would show up
. One was a bad bilge pump. This bracket that Chuck fabricated has the pump, electronic switch and the terminal strip mounted to make swapping out a breeze in the future.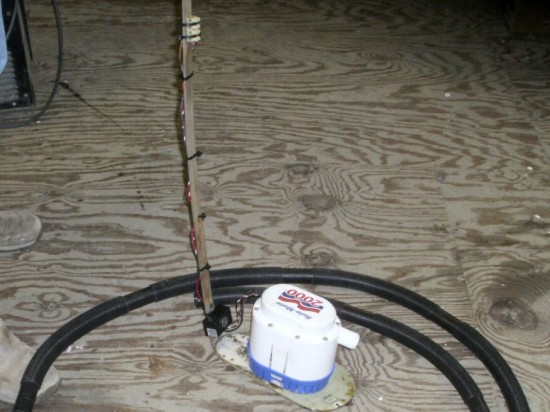 The other problem was the engine was not pumping water. We pulled the impeller, but it looked like new. We then had to pull the boat back out to find that
mud daubers had built themselves a cozy little home up in there
. It seemed like a shame to evict them, but "boat gotta go".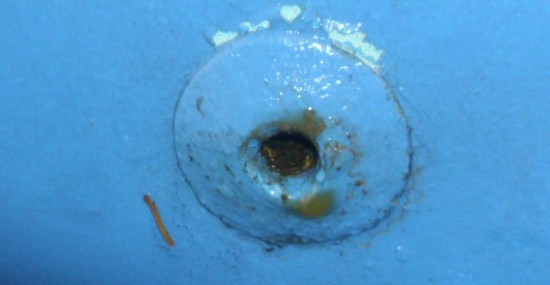 The bulkhead repairs are well underway with most of the bad wood cut out this morning.  They were discussing the benefits of using marine ply vs. Coosa to make the repairs. There is a
significant cost difference
between the two.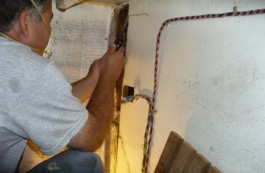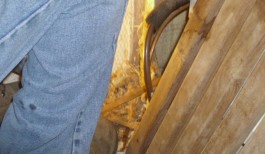 This is the new muffler for the generator – as you can see it is bulkhead mounted which keeps it out of the way.