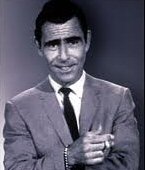 Just a slight chill in the air this morning but it should prove to be a beautiful spring day. More unscheduled surprise work thrown our way today.
It's a good thing we like suspense.
The Beneateau that is being shipped to Europe is
evidently
leaving today for the ship. I guess I just wasn't in the loop.  We are still waiting on parts so it should be a bit like a monkey mating with a football today. One thing that had to happen is to get the mast out of storage and cleaned and bubble-wrapped for the journey. This puppy is huge and
took all hands to get it moved
.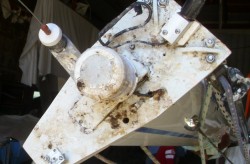 But it was sitting over here in the sun this morning and the clean up had begun.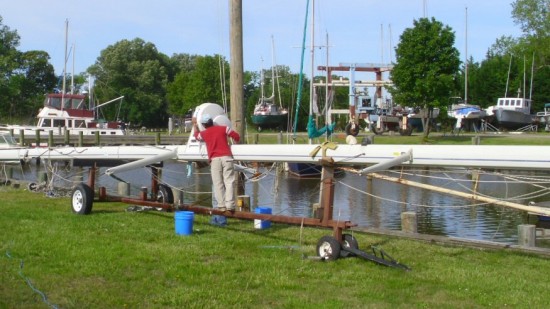 We have had a flurry of horn problems this year, funny how
certain things seem to crop up every year in groups
. Fortunately, this was was a relatively easy fix as Signaltone (Fiaam) makes repair kits that include all the parts you need to rescue a weak horn. This one also needed a new compressor, but it was one of the small ones and the price to replace is much cheaper than diagnosing and repairing the existing one.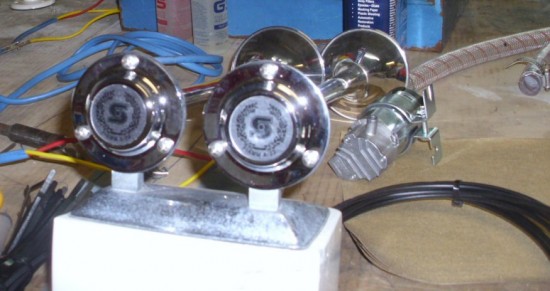 Okay,
I did warn you
that the bow thruster installation will be prevalent this week. Kevin got the holes cut yesterday and fit the tube. After all the fiberglass grinding he did leave for the day to go home and shower.
Fiberglass dust is not something you want to wear around all day
.