After such a beautiful day yesterday, today is a
total let down
. It is just dark and on the edge of rain – although it is fairly warm. We moved a couple of boats back inside yesterday in anticipation of this so everyone has work. The yard crew is hard at it and has half of one the small buildings empty already in addition to the boats they have already launched out of the big barn.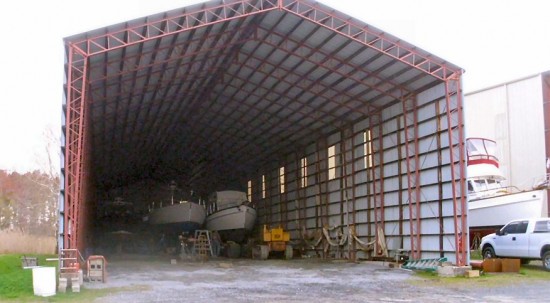 I showed Carlos priming an engine yesterday morning and by the end of the day he had it painted with top coat. After it is back in place and hooked up it should look like a new engine sitting there.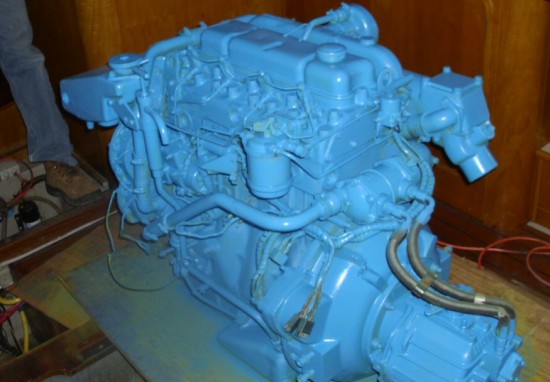 We have one boat out in the water with a "
bastardized
"
Norscot dripless shaft seal
.  The Norscot actually uses oil for lubrication fed from a remote bottle.  This boat is plumbed up to push water through instead. Not sure whether this is a manufacturer install or an aftermarket add on. We are replacing the seals in this today. There are always traces of sand in raw water – and sometimes a lot depending on the depth of the water,  which makes me wonder if the sand would affect the seals which are made for oil lubrication.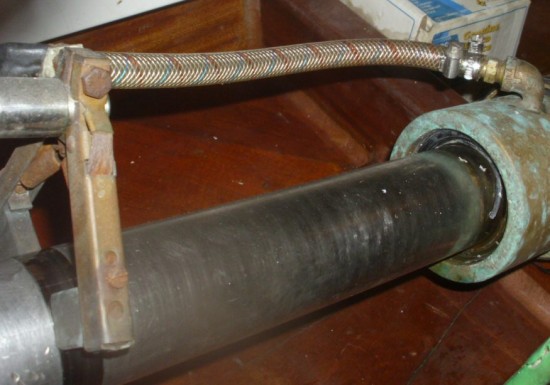 One thing I notice about this boat (I guess I have never been in the engine room in all those years the boat has been coming for storage) is that it is
carpeted
! And not a trace of grease or oil on the carpet.