Sunny and damned near warm out there today. In fact, it was so almost warm that Kevin went outside to do some grinding on the lazarette hatches. We ordered Coosa for today but the truck driver called and said he was running at least 3 hours late so maybe we can begin the inset — maybe we can't.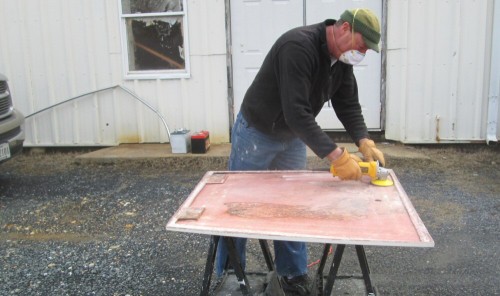 Here is a shot of the hatch with the interior gone and the slats laying on it. I believe we are putting the new slats on without screws this time which avoids having all the holes in it.
Kevin was a busy boy — probably because he is leaving for
yet another vacation
, this time to New Zealand. He is very well traveled.He is also working on lazarette floor boards for another boat. I had shown where the decayed portion of the edges had been dug out. Now they are being filled.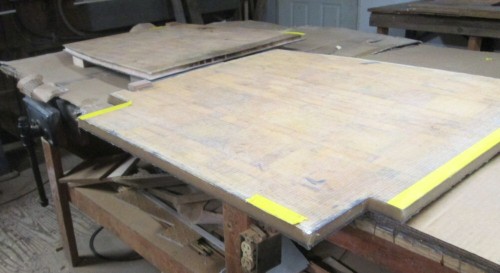 The bog that filled this was made from primarily resin and some fiberglass filler. This should prevent any more water intrusion around the edges.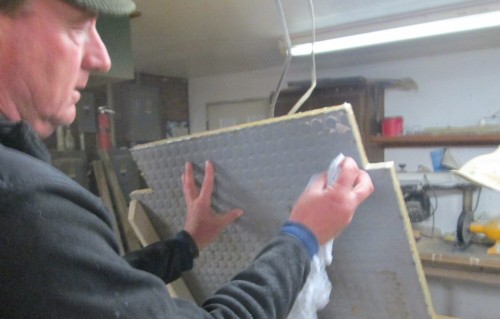 Don't forget to seal up any holes that go through  your material.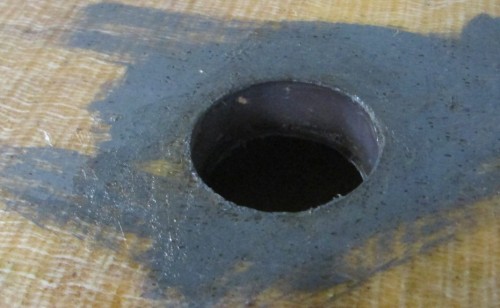 We are getting ready to put the shrink wrap on the tent. Our flame gun has not been used for a while so Tom had to do a bit of testing before hitting the plastic with it.