Well yesterday was indeed the first day of haul out season and although we didn't quite get both the boats out that were scheduled we at least got John's guy out. Being mere chattel my schedule doesn't seem to matter much.  The Sabreliner below has been coming here since the owner had his Grand Banks many years ago.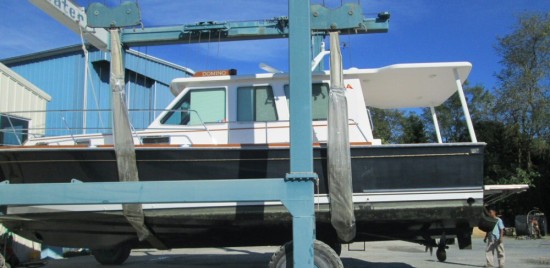 And I know I mention this a lot, but this is one of the boats we use Pettit Hydrocoat on and as you can see there is no signs of barnacles on the bottom. I did find some on the trim tabs and a couple inside the bow thruster tube but all in all this paint performs as well or better than paint costing much more.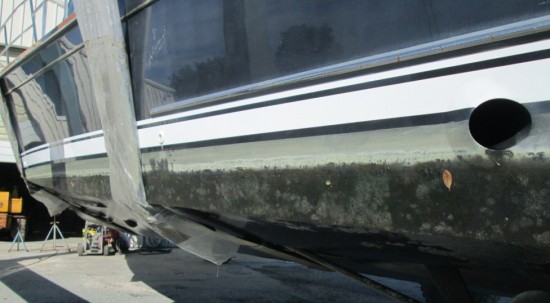 The other boat we did manage to get out before 9 this morning. This is a fairly new customer — his second year here. We have left it hanging for his outboard mechanic and him to winterize the engines but we do the rest of the boat.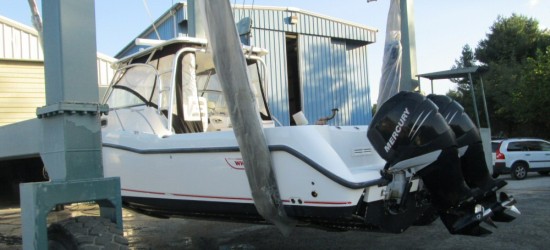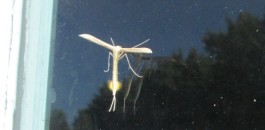 And because I have nothing all that interesting for this post I feel compelled to add something a bit different. The picture to the right is some sort of insect I saw on the front door a few weeks ago and forgot about until I found it on my chip this morning. Maybe it is a mutant dragonfly?