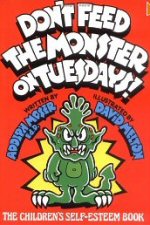 We missed the rain yesterday until late evening but woke up to it this morning. It's not a heavy rain – just enough to screw up plans. A couple of deliveries this week and all have varnish and polishing left to do. It's difficult to do either jobs with a lot of moisture in the air. There is still other work to do but we have to get these done as well. There is also some paint repairs being done on a boot top. Since it has multiple stripes, it needs to be done in stage which makes it very time consuming. The paint had blisters which were actually filled with water. They all needed to be popped, drained,  filled and faired before proceeding with the paint work.
Each stripe will need similar treatment
while adhering to drying times.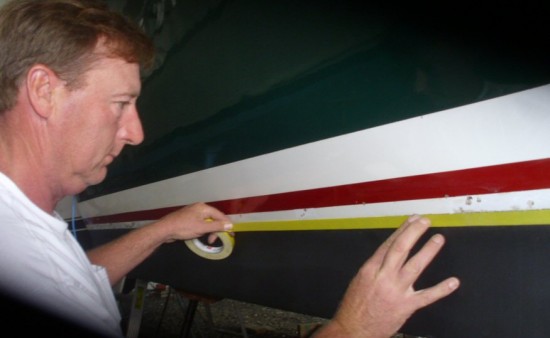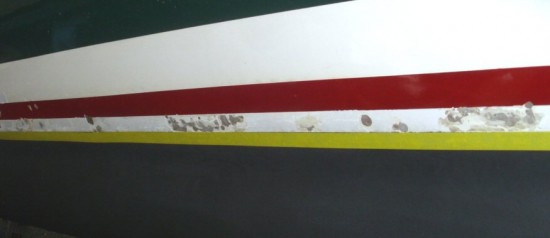 We are installing a high pressure wash down pump in a GB42. The owner was not happy with the fresh water wash down system at the bow since it
didn't have enough pressure to wash down an anchor
. We left that in for humans, but are installing a high pressure sea water wash down for the dirty work. This also requires another thru-hull in the boat.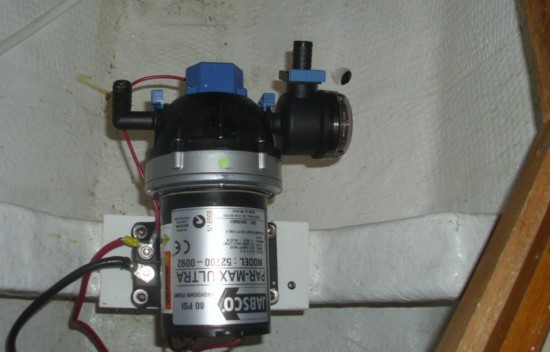 Since it was sunny for parts of the day, Carlos snuck in a quick car wash. That's only allowed
if he does my car too
!