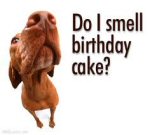 I believe the front has moved on through. We did have a recorded call from the Talbot County Emergency Services alerting us to a
tornado warning
yesterday but it proved to be a false alarm. Today is looking good already and should end up being a good 3-day weekend for me! (Well any 3 day weekend is a good weekend) We did get a start on the muffler install yesterday. At first glance, it appears that it will not fit into the space due to entry points.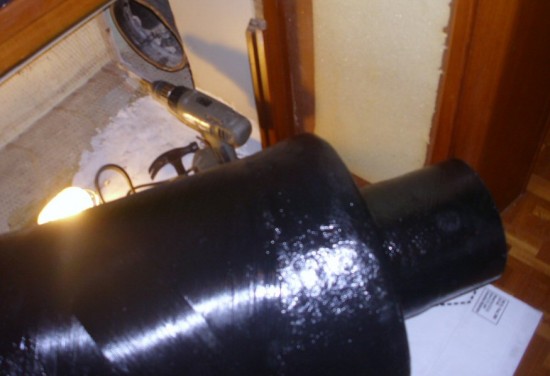 You can see right to the right is a blank space where a mirror goes. We plan to cut a hole there to allow the room required to snake the muffler in. After the mirror is put back in,
you won't even notice it was ever done
. Hopefully the muffler will never need to be replaced because other yards will be mystified how it got in there.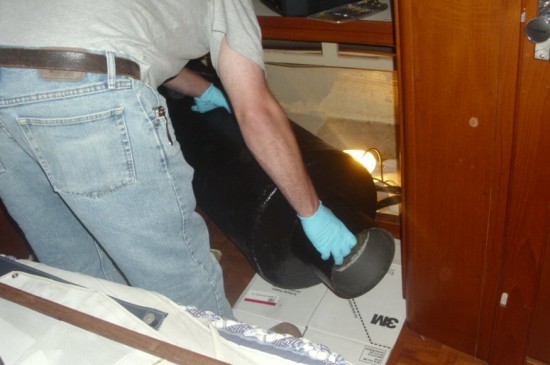 Not to flog a dead horse, but here is a picture of the GB32 windshield all gasketed up just before we reinstalled it yesterday. If you receive the word of the day from dictionary.com, you will know that this gasket is a
fungible
part.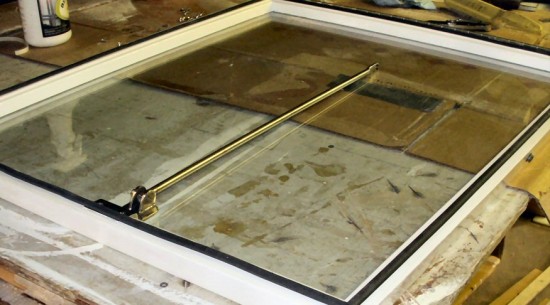 One owner had Price's Yacht Canvas reupholster his barrel chairs. They look great and the storage compartment beneath even has
complimentary colored liner
.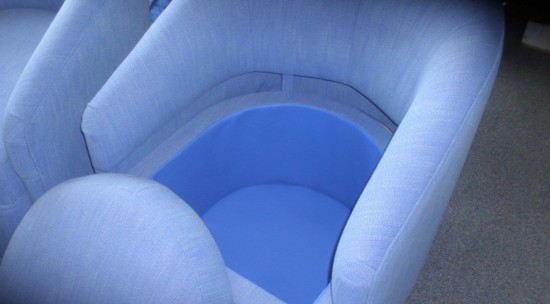 The polishing guys feel they don't get the exposure they deserve, so here is a photo of Kevin on a GB36  which is leaving tomorrow. 
He may also be absent tomorrow
.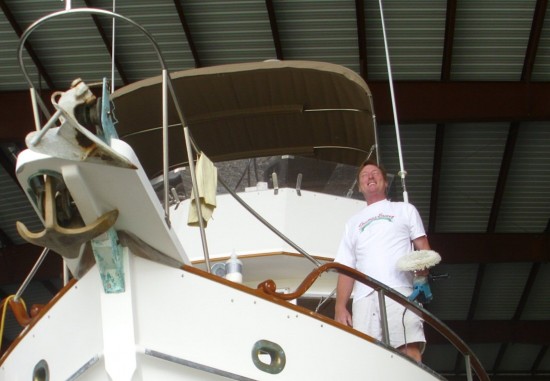 We have some visitors in the yard – they don't complain much either!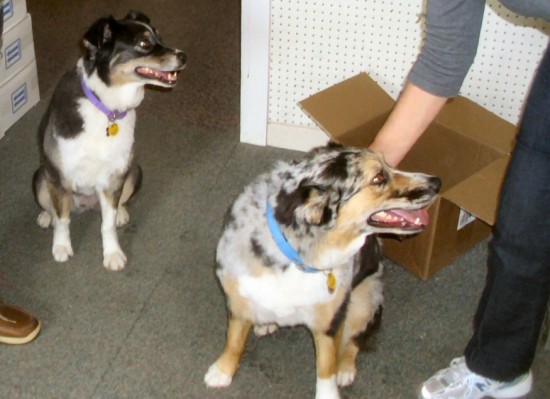 I may sneak in some content tomorrow
if I feel like it
.