I seem to be all alone today. The 42 was launched last night after I left and it is gone now. Some of the guys went over to Baltimore to detail the boats we have in the show – this
GB 42
, a
GB32
and a
Duffy 37
(and maybe an
Eastbay 49
). In any case I should be able to get some real work done today. Also since I have a plethora of photos I can save a few for tomorrow since there obviously won't be any taken here today. The gelcoat repairs turned out spot on. You can't tell in the photo but they were still in need of a bit of compounding but the color blended right nicely.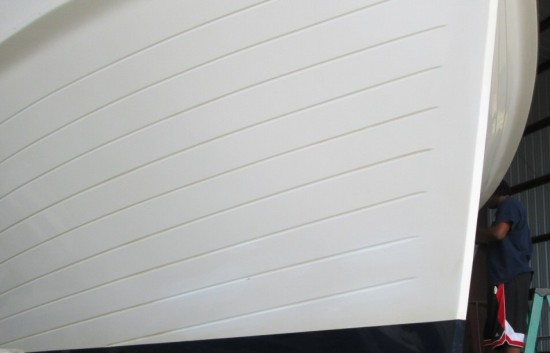 They were working on interior varnish during the day as well. This meant limited access to the interior of the boat.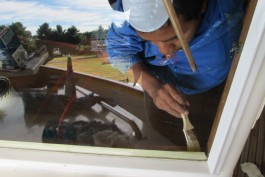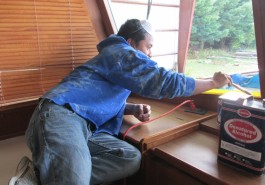 The decks were sanded late last night I assume since they were still taped up when I went out to take photos mid-morning. As you can see, a lot of seams were filled on the flybridge.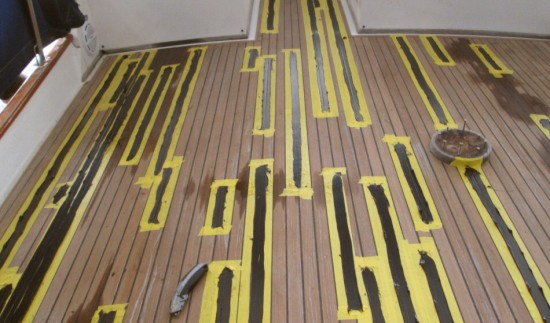 The rails were put back on. We use
Dolphinte
to put them down. There may be better compounds, but that is the one we have always used and the crew would balk at anything different! It is easy to clean up around the bases and stays flexible for years. It has no adhesion qualities — it just bedding pure and simple (and old school).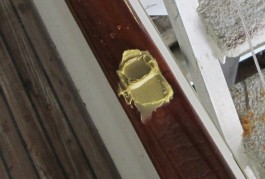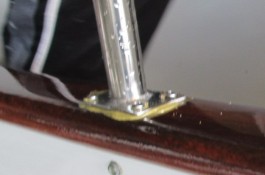 Evidently some of the rails were added back in after setting it in place. It may have been easier that way — I have no explanation here.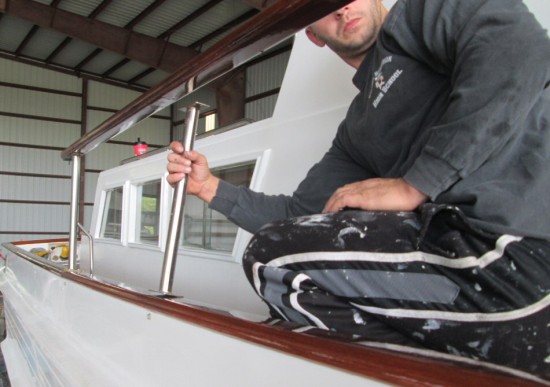 John lends a hand with installing a prop. The boat had an issue with this prop but when we took it to the prop shop they said the keystock was bad. We'll find out on the trip to the show but I suspect they were right — they've never let us down yet.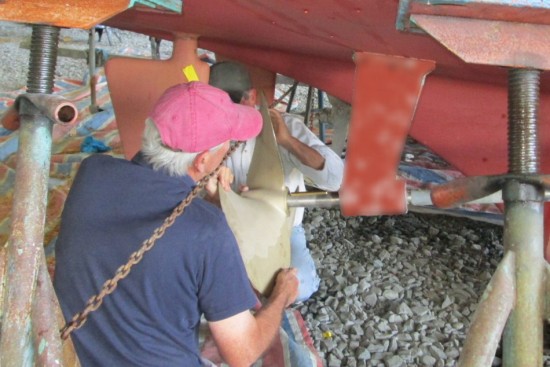 The rubrails were bedded on with
Sikaflex
– our bedding of choice for almost everything. Don't bring any Boat Life or 3M caulks in here! If you are using it in warm weather, there is a LOT version (Long Open Time).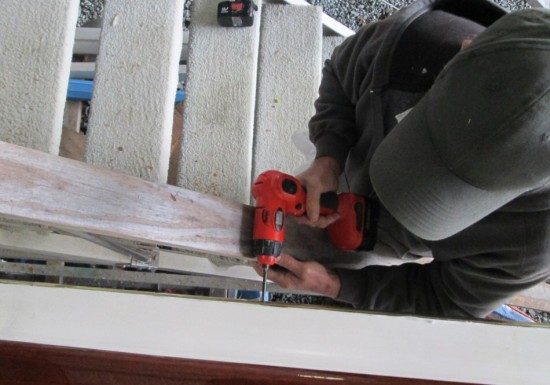 See you get a better post if no one is here bothering me!