It was great having a mid-week day off. I worked on the kitchen all day long though so there was no fun involved. The guy who came to measure for the counters was so impressed by some of my turned projects that he wants to help me market them. That gave me a metal boost to face a full day of painting! We have some small jobs going on but nothing major. It would be a good time to get something done if you need it before we get busy with fall work. The Albin we recently sold is getting new electronics so we needed to remove the old stuff.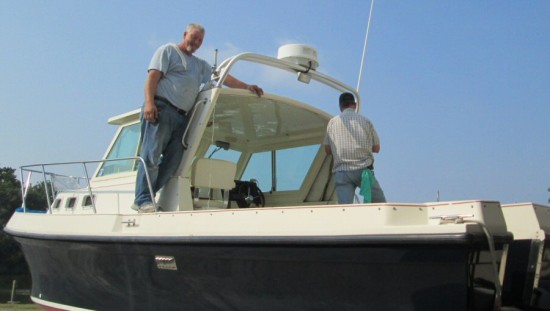 The old transducer had to come out as well. We normally don't use the fairing blocks any longer since they have transducers that will read from an angle — thank goodness!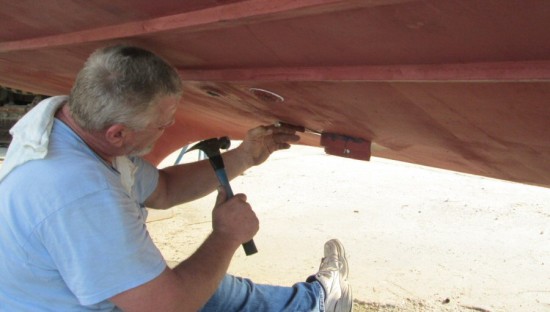 We also put some new seals in the generator raw water pump since it had not been done for a while and when you first buy a boat you want to start with a known timeline for stuff like that.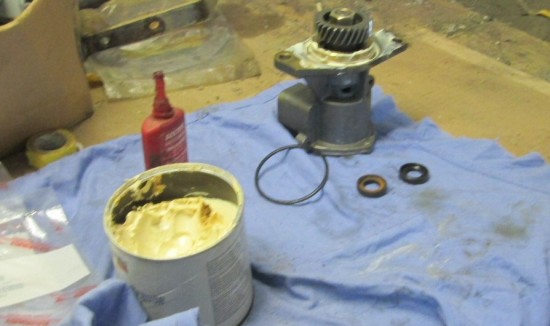 We have several small outboards getting worked on out in the shop. This would be a good time to get some service done to your dinghy outboard if you have been ignoring that (many of you do!)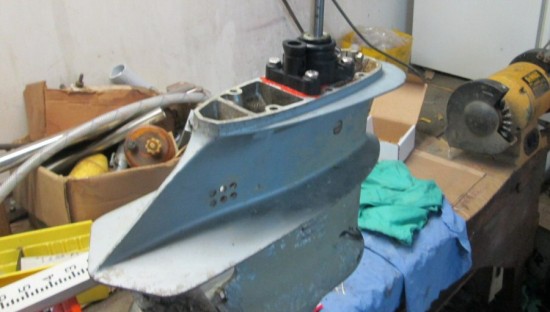 Now that the hectic part of the season is over, John has finally gotten back into racing his shields — just in time for the end of the season. Better late than never?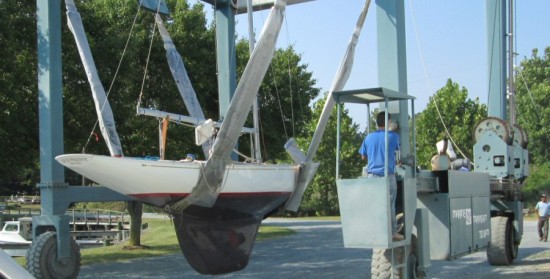 Pit Update:
They widened the opening for the oil tank pit yesterday in my absence.  The
current plan
is to have a concrete floor which is also a deviation from Tuesday's plan.  Plan Du Jour we call that.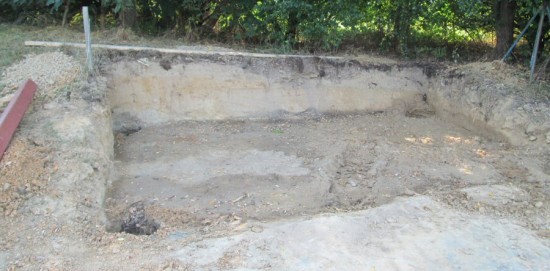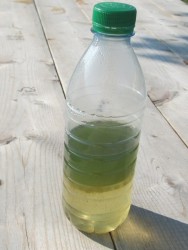 Update from JGS:
John brought me a bottle of ethanol gas that had separated. I'm sure he has something very technical and analytical to say about this but as I say, a picture says a thousand words.