Posting right on time today — and maybe even a bit earlier. I wish it were more interesting but it is what it is. We had a customer with a Chris Craft who reported they couldn't get up to 3,000 rpms any longer. We suspected and were correct in assuming the outdrives were slimed up and due for a cleaning.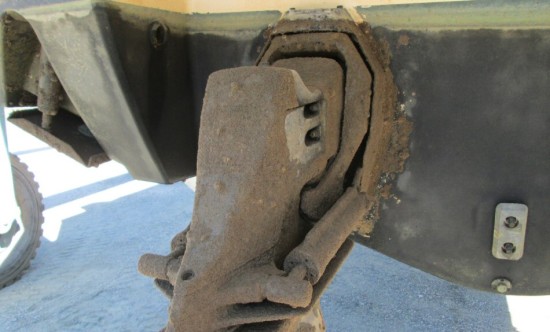 While the boat was out we gave it a good polishing since we were too busy in the heat of the spring rush.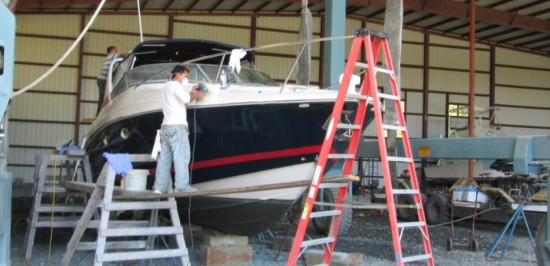 I did notice what appeared to be dirt build up from a bumper on the Awlgrip — although there was no place above to tie a bumper. Maybe they had it tied to the dock. But in any event, since it is Awlgrip we need to be careful to get this back to where it should be.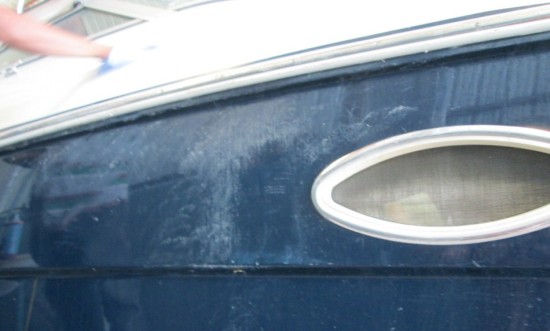 On the Albin that goes to settlement at the end of the week we had to do some engine work from the engine survey. If you are buying a boat remember that most surveyors are not mechanics and can't give you a comprehensive engine survey. You should hire a real engine surveyor before accepting a boat. It could pay off big time.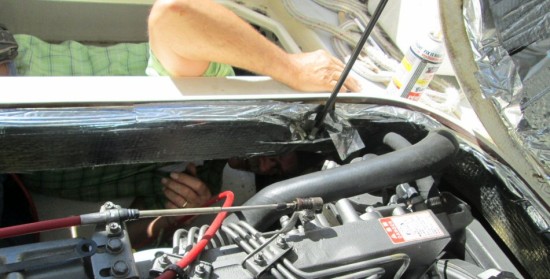 We don't see that many old gas inboards but we did have to diagnose a shifting problem on an old OMC engine from a customer who lives next door to the marina. I did learn something new. I would have thought that the problem was cable related but some of these engines have a shift interrupter switch that goes bad — which was the case on this boat. You learn something every day!