Wow, it was cool out this morning (68 earlier) with plenty of clouds and yes, a few rain drops. Today everybody is in Oxford except me and one other employee. It's just a bit lonely in here. The bow thruster job is all finished for all intents and purposes. The wiring is done, components are in and the tunnel is ready for paint. All that remains is bolting the motor in — it has been dry fit already.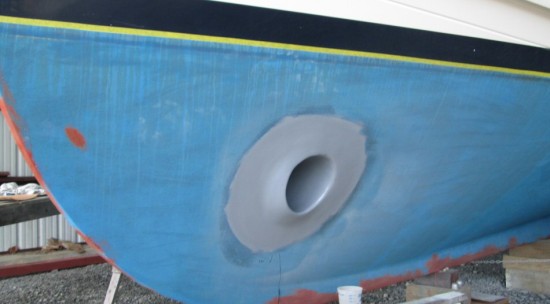 The Eastbay 43 was launched yesterday – which leaves an empty building. The Legacy 34 that we just sold is going in there however to have some work done for the new owner.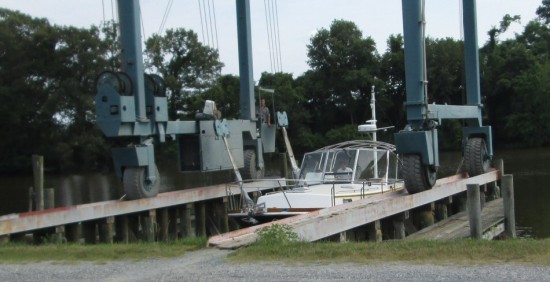 Since we are going to experience some wetness today we had to get the portlight back in the boat that was out for leak inspection.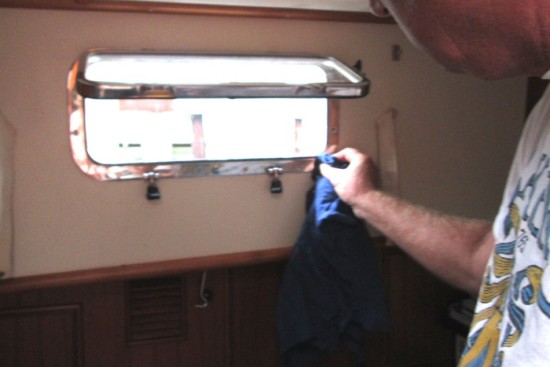 Back in the paint tent I found the searchlight from the Burger all painted up and ready to be reinstalled? This light is worth painting since it is the most expensive lights that ACR sells. If it were under $500 you'd probably be better off replacing it.
And speaking of the Burger, Pat was getting the
outdoor TV
ready which I assume will be installed in the new hard top in some fashion. Just don't know.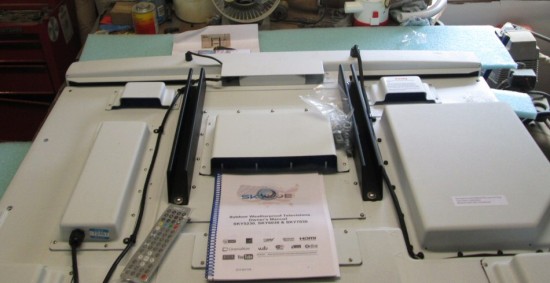 If you need to talk to John — the phone number to Oxford is 410-226-5454.