Well no one passed out yesterday but they'll have another opportunity today.  Maybe if someone passes out they can leave for the day? If so, I want to spend some time out there too — it'll be like the lottery. The thru hulls on the 42 were flaking real bad. My guess is that no one primed them the last time they were painted. I used some metal primer on them. In the temperatures we were experiencing, the primer was dry by the time I got around the boat.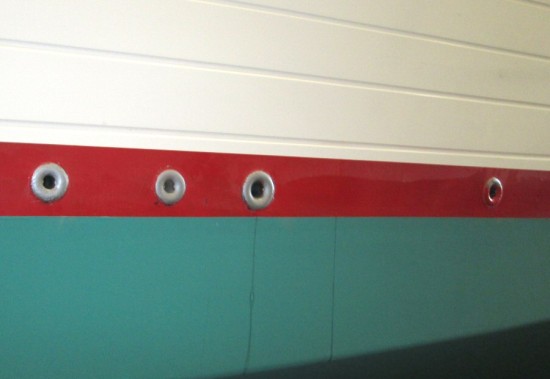 Little did I know when I painted the thru hulls that they were going to replace one. Still not quite sure why they did but I know for a fact that it happened. I could have skipped that one!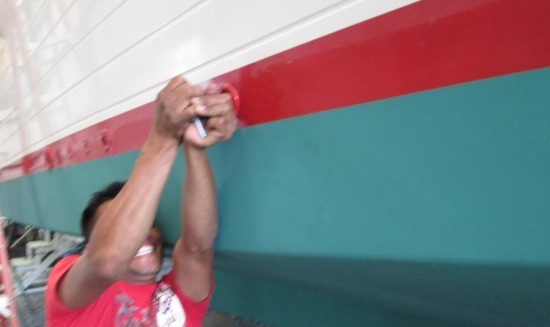 The owner was marking chain and I just love to get photos of owner's working!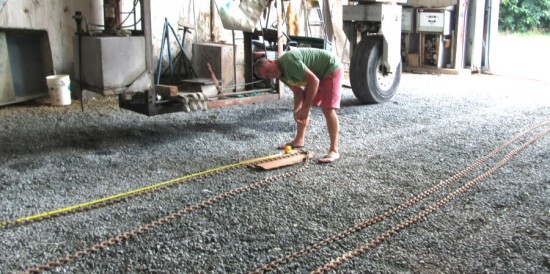 And this is why jobs seem to drag on — this was an unexpected discovery: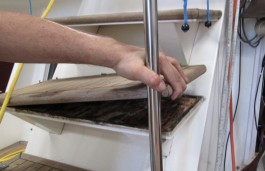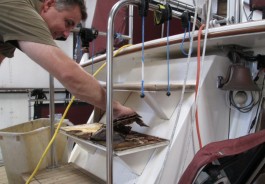 On the Eastbay 43 Izzy got a full coat on yesterday. This one is a build coat primarily to tie in all the patch work.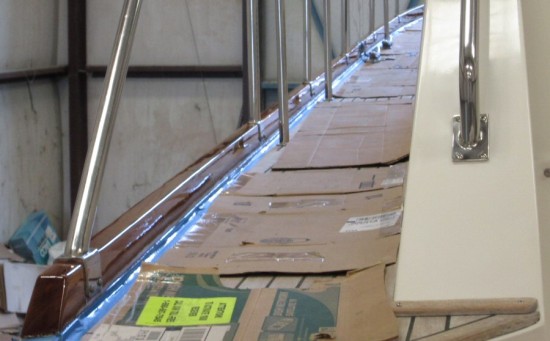 First thing this morning he was sanding this in preparation for another coat. In the background you can see the empty (well not really) building where the GB previously sat. It made the water about 6 last night — a major milestone.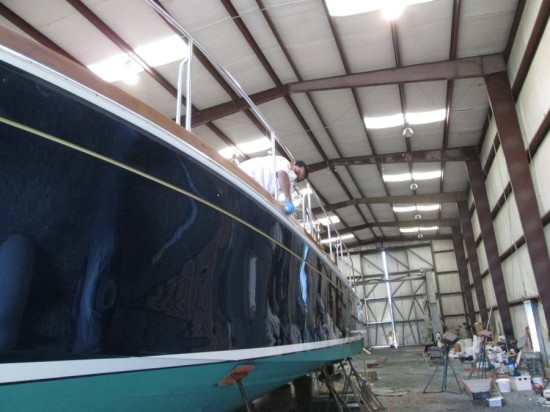 My wife thought the birds were extremely hungry this week so I took this shot for her just to try out the optic zoom on the camera.