The sun is back! In fact it came back about 6 yesterday evening. It's a good thing because the crew is working with a daunting launch schedule today – which usually occurs on Frantic Friday.  Maybe we will have to call this Tumultuous Thursday.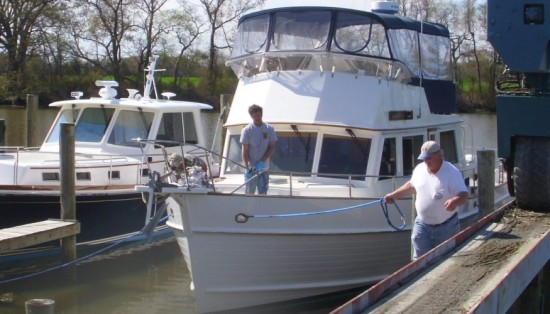 We are finally putting the finish coat on the radar we prepped and primed during the winter. These are much better temperatures to be applying top coats.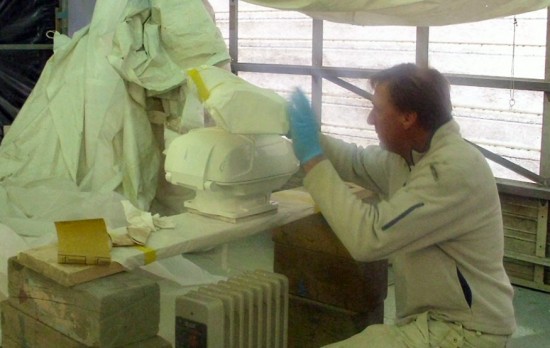 We are not the only ones who are set back by inclement weather. The guy who does our soda blasting has also been running behind due to rain and wind. The wind is a deterrent due to the way he encapsulates the boats in plastic to contain all the debris.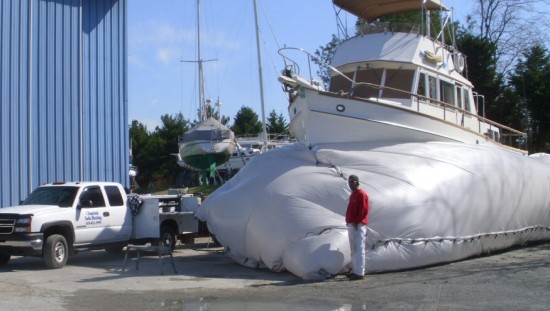 They primed the engine brackets and mounts that we sand blasted earlier this week. We determined that two mounts needed to be replaced – we just didn't trust them upon closer inspection.