I thought we were over with the rain but it is back and has been coming down steady for hours. Could this really be July? Yesterday the Amazon deal of the day was a Canon Power Shot camera so I broke down and ordered one. Hopefully next week the photos may be better. The mast work was complete this morning. They spent quite a bit of time getting the new equipment installed as well as putting the lights, etc. back on the mast after painting.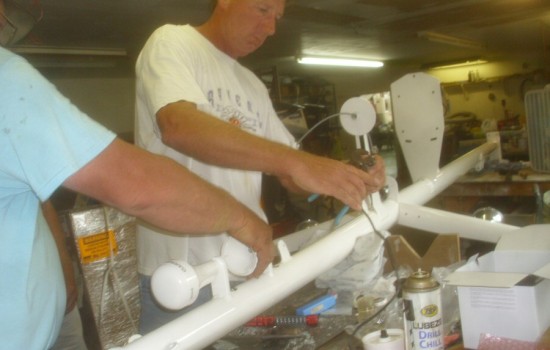 And it was almost all hands on board to get the mast back up on the boat and installed. We wanted to make sure we didn't damage the electronics (or the new paint job).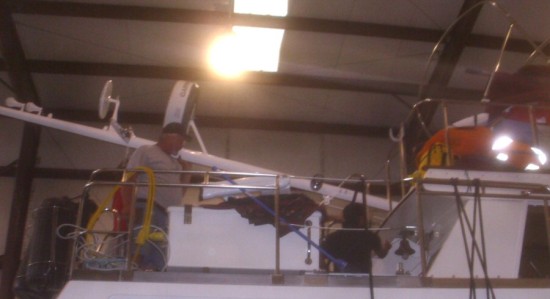 The Vacuflush units were installed yesterday. Here is the new "throne" in the forward cabin.
The generator for this one was located in the new equipment room. For the aft head, it conveniently fit below the steps leading down to the aft cabin.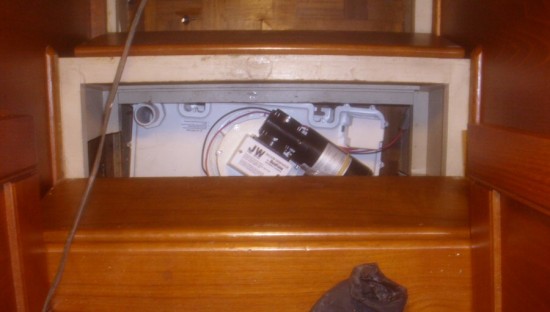 Back on the Eastbay, Kevin was making another fiberglass fitting. This was made out of straight tubing since we were unable to procure the 8″ elbows from a local supplier. There was a lot of measuring and cutting to get this shape.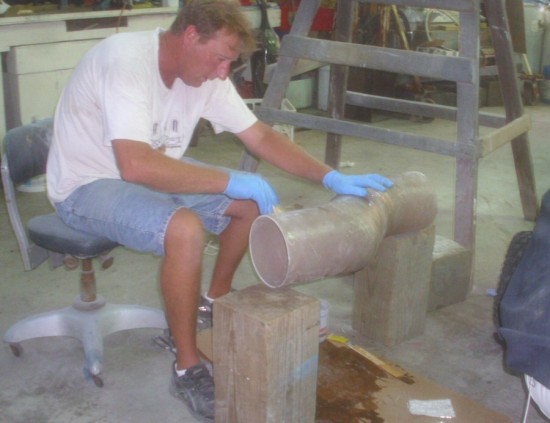 And since he was taking the next couple of days off, he had to stay late to glass up an old thru hull hole in the bottom.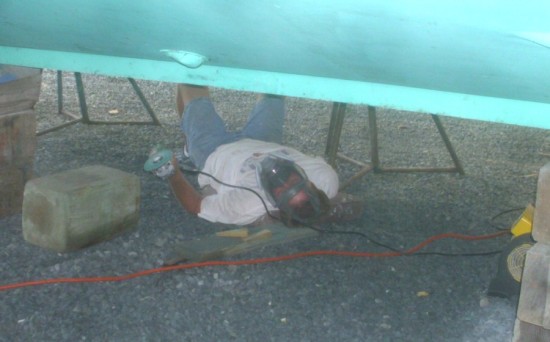 With that done, we can progress with the bottom painting. There was a lot of flaking on this boat so we resorted to our old friend – Tie Coat Primer.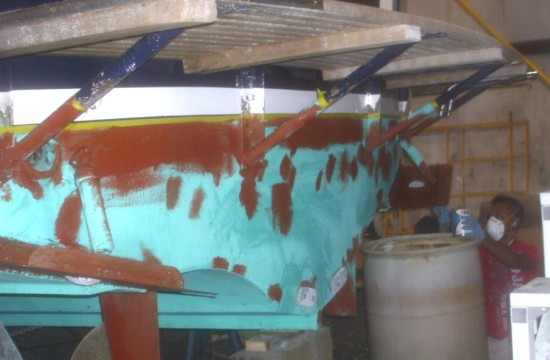 Meanwhile, up above, Carlos' compadre is prepping for a coat of varnish. Once he is ready to add the varnish, most of the other work in that building will come to a grinding halt. Perhaps he'll do it after hours?