A beautiful day here at the yard and there are a couple of launches scheduled — although not first thing this morning. The boys did get to start off with a nice outdoor job — scrubbing canvas. It is a low key, stress-less way to start any day.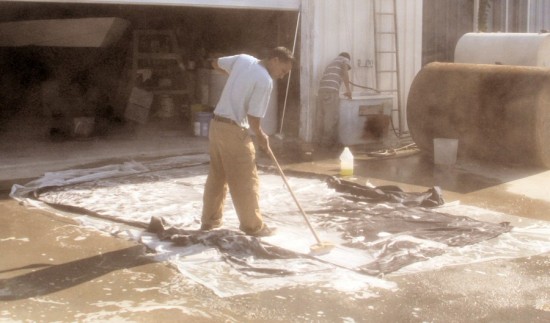 We have 3 large jobs going on in tandem in the back building — the muffler job on the Eastbay 43, the vast work order on the Grand Banks Motoryacht and the Legacy 28. All may be nearing completion although the work orders are not etched in stone. To install the muffler we had to move a lot of stuff out of the way. Since we had the batteries out, it was a good time to throw a fresh coat of paint on the tray.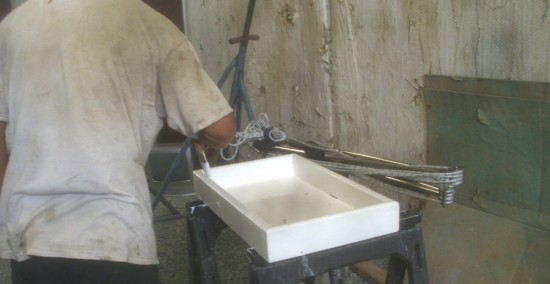 Just forward of that is the GB 42. I showed the holding tank yesterday. Here is the shelf that was installed to hold that in place. They may have changed their minds about the stock tank. That's still up in the air.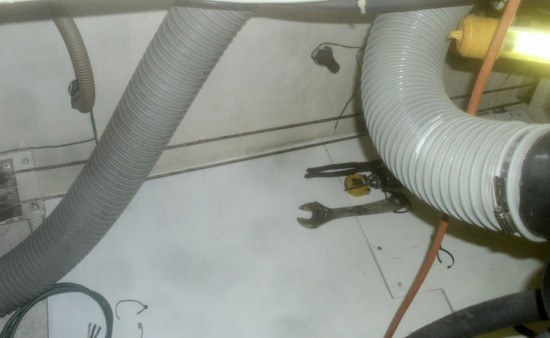 And just forward of that is the Legacy 28 which is being put back together now. There were a few broken thru-hulls which had to be replaced.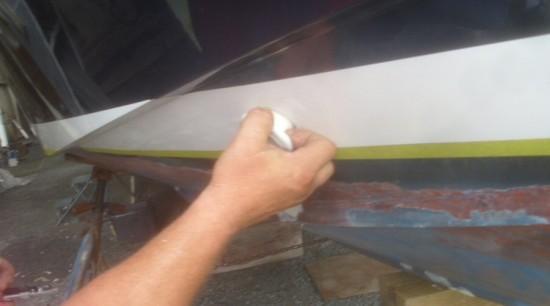 Also the new arch was put on which means all the electronics need to be hooked up and tested to ensure they still work after all the wiring is fed through the new tubes.