The upcoming storm is the primary topic of conversation. There are multiple severe thunderstorms predicted for the afternoon and evening. I'm taking the Aurther Dent position: Don't Panic. Fortunately everything we are working on today is inside. Carlos is finishing up a wash, compound and polish on a Parker 23 which is tucked away in the front of one the buildings — which is a good thing since the rain just started while I was typing this paragraph!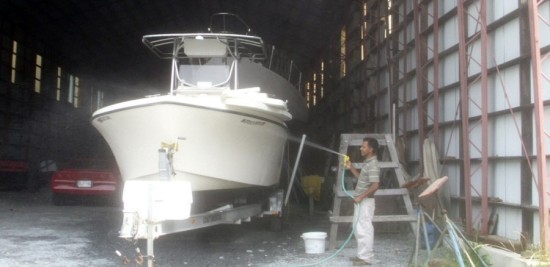 Kevin was doing some gel coat repairs which seem to be the mainstay here in the yard. Fortunately he is good with color matching because it would be impossible to stock OEM colors for every boat that comes into the yard.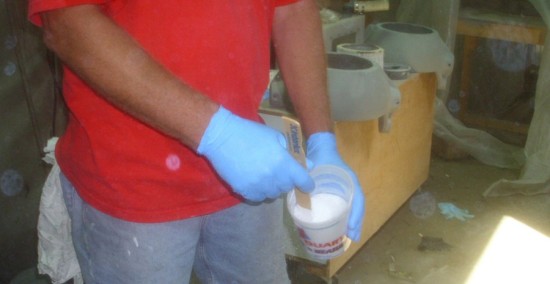 It looks like they are replacing the heads and head hoses in the Motoryacht. I haven't really heard anything about this from the source of all things.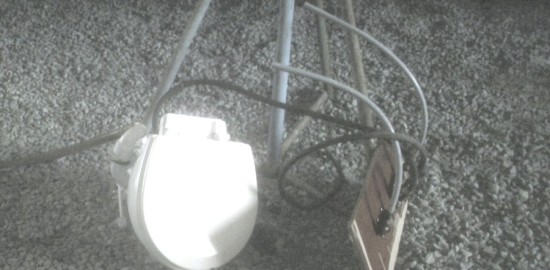 Ditto on the boom and mast. I had a time sheet that said "start removing mast and boom". I know new electronics are going on the boat but beyond that I'm not sure.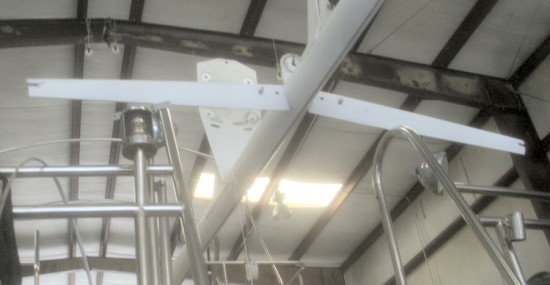 OSHA Approved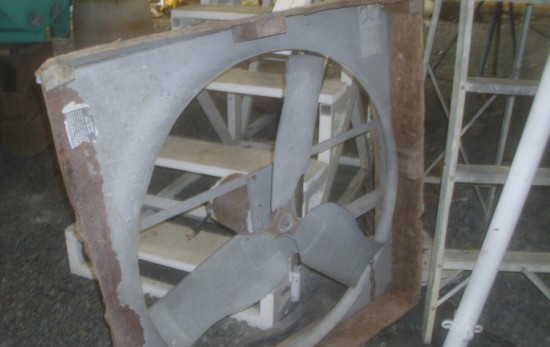 Did You Know

The 42MY is being sent up to Canada and in spirit of reciprocation it came to my attention that 3M sandpaper is made in Canada and imported into the US. And there is also crude oil and petroleum products — and my favorite import, Moosehead! It's no wonder Canada  has the eleventh-largest economy in the world (measured in US dollars at market exchange rates), is one of the world's wealthiest nations (according to
Wikipedia
for what that's worth)