Another beautiful day here in paradise. We have done multiple launches already this morning and things are hoppin'. We did pull one little boat yesterday that needed some outboard work.

The Pink Lady still has a bit of paint removal to go and a lot of fairing to do. They pulled the strainers and now have to remove that paint.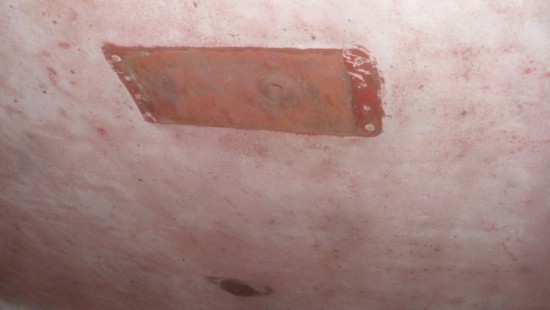 I wanted to share a nice finish with you. Carlos did a great job getting this Chaparral ready for spring. Shiny as a new dime it is.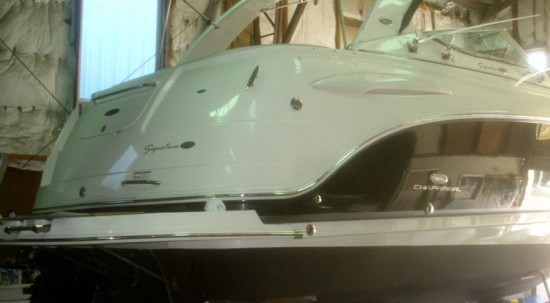 Of course, Izzy helped and did just as good a job on the outdrives. I was impressed that it showed no brush strokes even though it was brushed Epaint.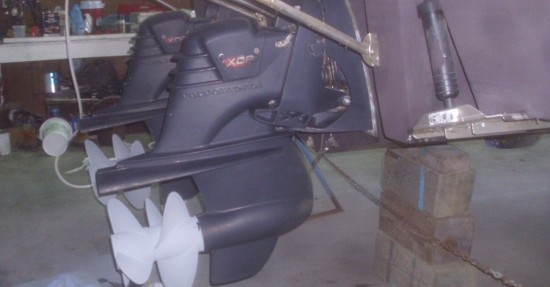 From the DIY guy
My son made a little bracket for the DIY guy. He painted mat black and mounted to a little arm which allows him to swing it out while at the helm to have access to his stereo controls and VHF Command Mic.