High of 86 today! Maybe I can abandon my little desk heater at last. As usual we start off the day with a launch. This boat had fairly new bottom paint but was not multi-season paint so we scuffed off the oxidation from the surface before launching.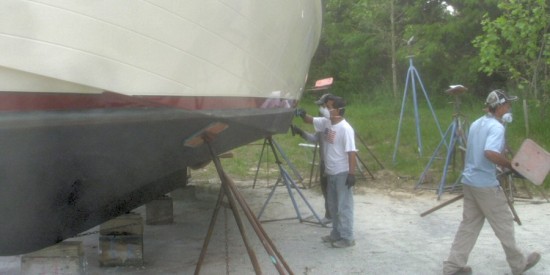 We didn't even have to commission this boat since the owner does his own and took delivery right out of the lift.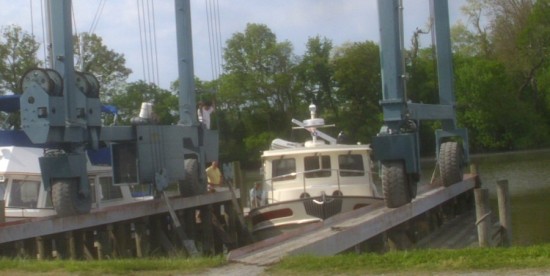 We had to install a new outboard in a little Cape Dory yesterday. The new one fit quite a bit differently so we ended up having to have a custom bracket made.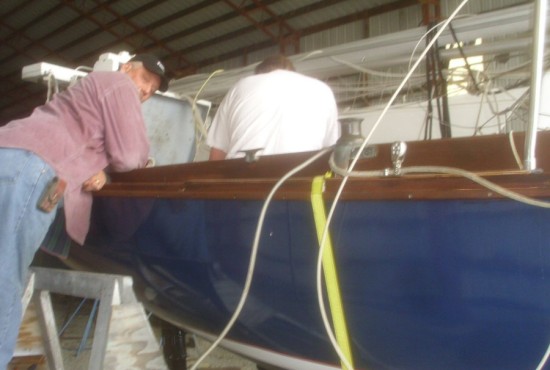 Pat pointed out the tires on the trailer of this boat. See if you can spot the problems. I wouldn't take this thing to the corner with a boat on it!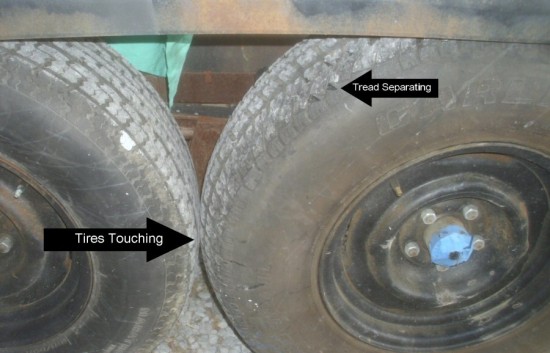 The 42 work is still going on. They got a real good start on the Vacuflush systems yesterday. Here is one of the vacuum generators installed below the sink.
We also had to cut some platforms to hold the holding tank and other equipment down in the engine room.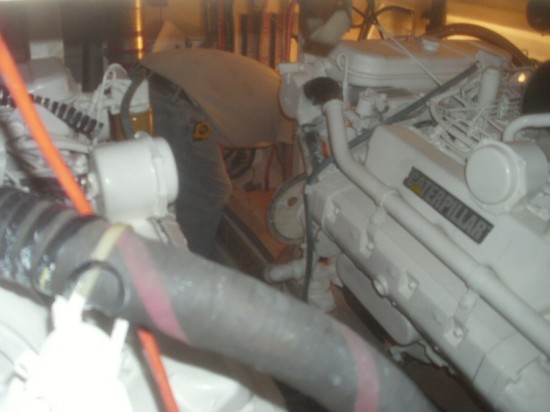 Carlos did a great job of painting the lazarette – which was less than desirable when we pulled all the crap out. It is now bright, white and clean — as was he when he came out of there.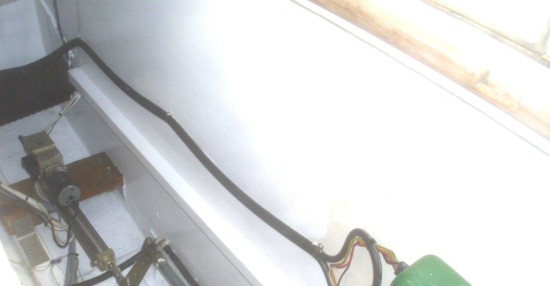 He also had time to get the props and shafts cleaned up which were highly barnacled when the boat came in. He sanded everything bright and then put on a coat of Pettit Barnacle spray on it all.