Pre-EOW. There seems to be about 4 days worth of work to accomplish by tomorrow. We found another keel problem on a Grand Banks that was headed to the bottom prep area. Hopefully it is a small one. Of course they blocked as low to the ground as they could to make it a bit harder for Kevin to do the repair.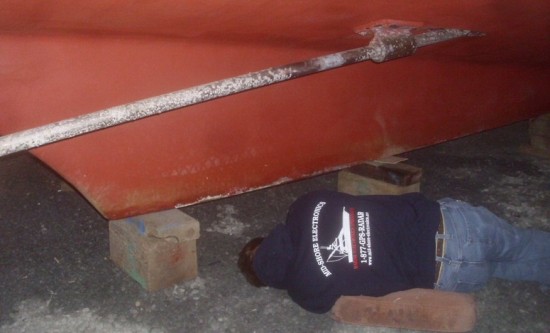 On the same boat we are purportedly doing a mast and boom paint job. The cable on the winch is decrepit so we will be removing and replacing that during this job.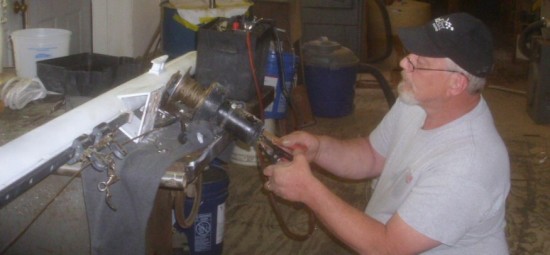 The stainless sleeve is now installed for the davit arm on the GB47. It looks great – much better than a painted aluminum one would have looked.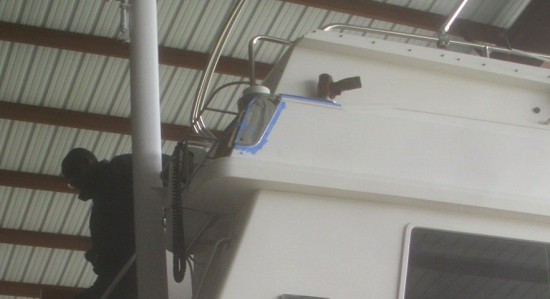 Here is a close up – not actually bedded yet, only a dry fit.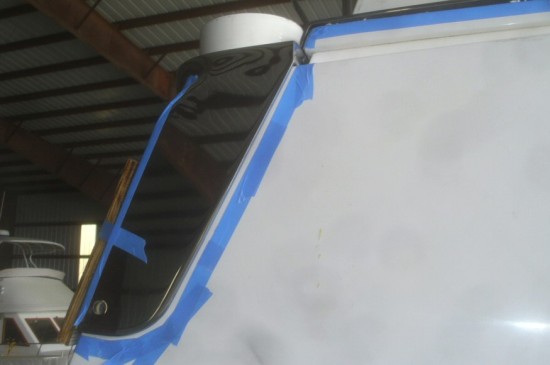 We also began the final buffing on the Legacy. Kevin had a full day of wet sanding with 1500 grit to prepare. He reported sore arm muscles this morning – yet he came to work any way! He got the transom buffed out and it looked marvelous but the photo didn't turn out that well.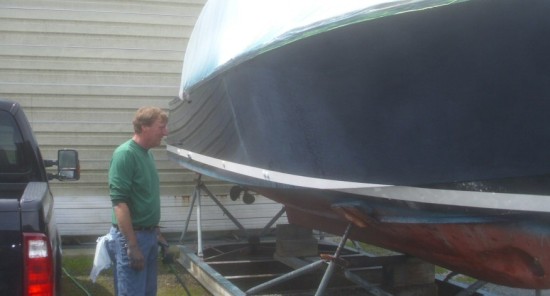 We get a lot of dogs come in and I quite enjoy it, being a dog person myself (dog-like?) I need to give my boy equal time.