I finally got around to adding a couple of items to the
Service Log
yesterday after realizing I hadn't added anything for almost a year. This is all content that is segmented in the blog but doing an article just fuses all the parts together for easier reading. We hauled a boat yesterday which seems a bit counter-productive  when we have so many to launch but hey, it helps make payroll – which is why I'm here.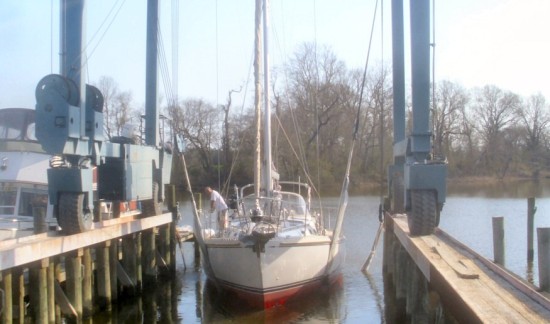 Still lots of polishing going on, still a lot more to go! And see, dust masks are
required
to polish a boat!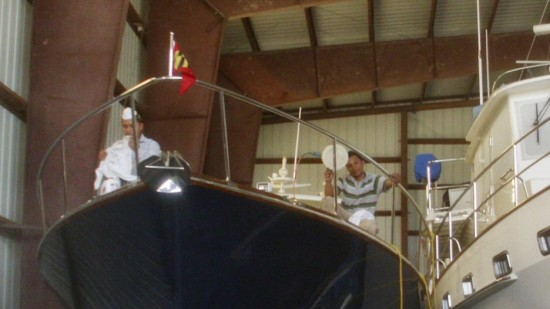 We made the first template for the sleeve around the davit post reinforcement. The final product will be made out of aluminum and painted with Awlgrip Grand Banks white.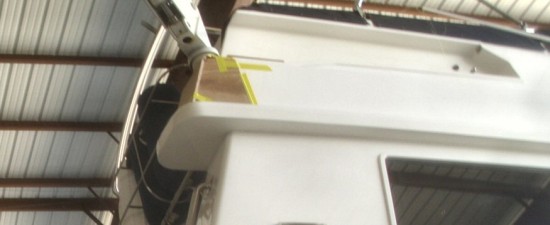 Here is a close up: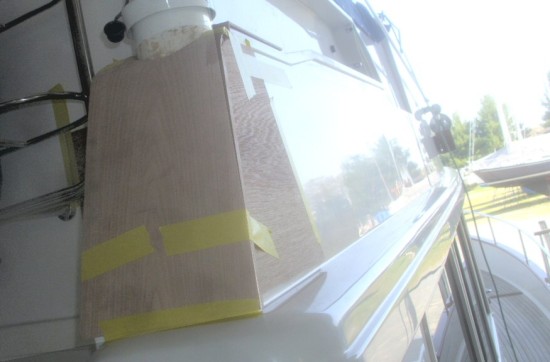 It seems like the shoemaker's elves were busy out in the shop last night — I found this when I walked through.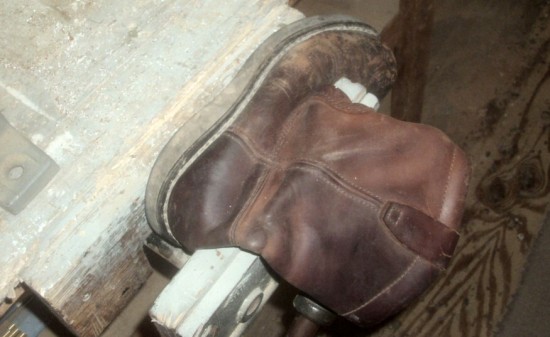 A friend gave me a log of spalted hackberry which just screamed "turn me".