Another nippy, sunny day. It is quite the illusion — you look out the window and it looks beautiful but when you walk outside it's still winter. We are launching our first delivery boat late today or tomorrow. They got the bottom painted yesterday and were putting the zincs on this morning.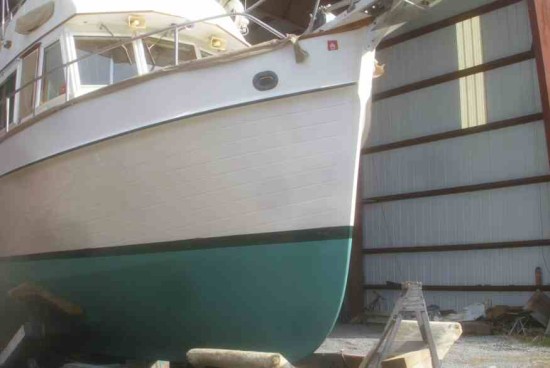 We tried something new on this boat. We always use Spurs line cutters but the Shark looks pretty good as there are no bearings to wear out, they take less room, are easier to install and cost a bit less. We'll see how this works out. Visit this site for more information on the
Shaft Shark
.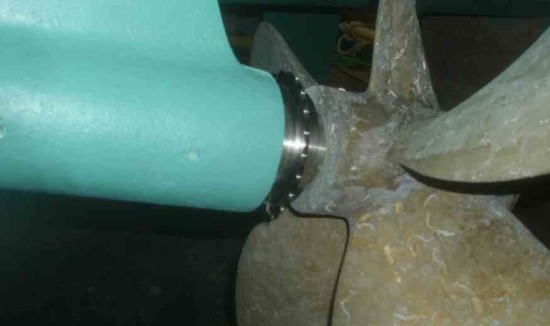 I had a salesman come it with a product you may appreciate. This allows all sorts of attachments to places where you can't necessarily insert fasteners — like may running wires or hoses down the inner hull side. Visit the
Weld Mount website
for more information.