Well the rain finally moved out. It rained all day long yesterday — I'm talkin' ALL DAY. But we are looking forward to some 50 degree weather for the weekend. It's almost a shame we don't work on weekends! The bottoms are prepped on the 2 boats in the back shop but we are waiting for Paxton to get here with some primer we needed to finish one spot on the GB47. They are always early until you really need something first thing in the morning.
In the mean time we are preparing the jet drives for reassembly on the Little Harbor 55 — which has sat for more than a little while out in this building. They have been apart for so long I hope we can still find all the parts.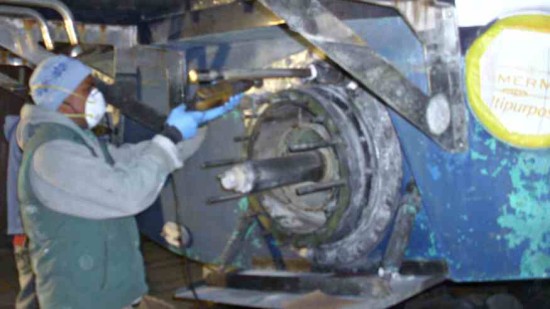 We ended up borrowing a tool to insert the main rear seal on the CAT engine out in the shop. The cost of the tool is cost-prohibitive for one job and to tell the truth this is the first one we have ever needed to replace. Our local CAT part supplier always works with us to help us do what we need for our customers.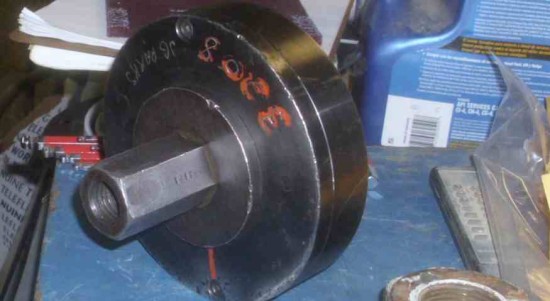 But we also have Cummins engine work going on. This one is a reassembly with new paint, gaskets, and the works. Pat jumped on this — he loves this kind of work, especially when it is a bench job and not down in a hole.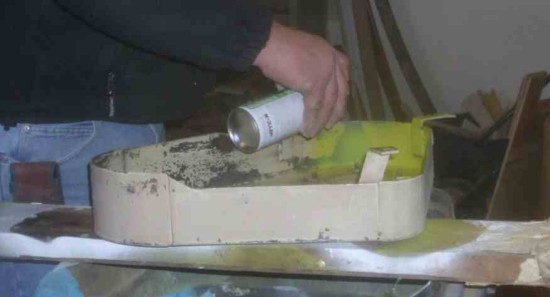 The yellow is zinc chromate primer — and here is the top coat going on.