We are preparing an Eastbay 43 for sale that we just listed (last night). This is already an immaculate boat that we sold to the owner and have taken care of since he bought it. There is just a bit of teak deck work to do in the cockpit which we are on this morning.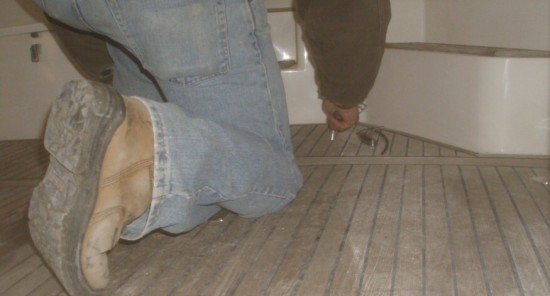 And as you know, we like nice-looking swim platforms so a light sanding is in order. We didn't want the extra time of pulling it off the boat so notice how we stuck cardboard between the platform and the transom for protection.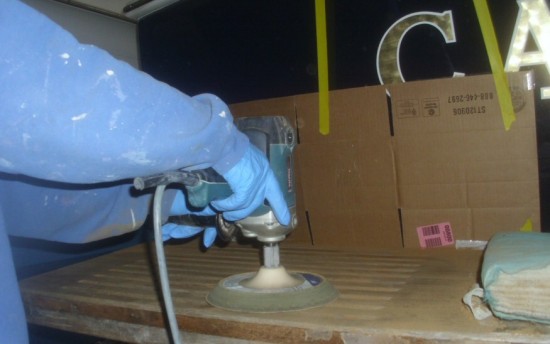 I showed a Trawlercat getting some equipment bedded on the hard top. This Intrepid has a lot of equipment on the roof and not one piece was bedded properly. They probably don't have 3 ounces of bedding on the whole area. Everything has to come off. This is a 2 man job because it is all through bolted.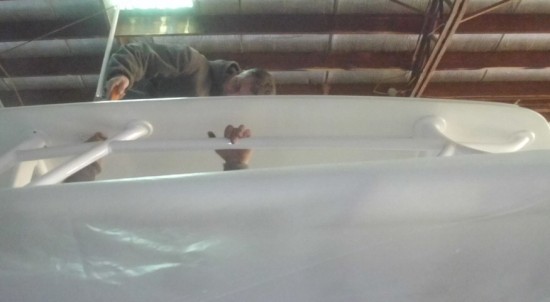 Also on this boat the captain complained of a short in the lights tripping the breaker. After a bit of tracing we found this rather expensive ($299) LED fixture that was supposedly submersible filled with water. The lights had a 5 year warranty and after filling in a on-line warranty claim last night the manufacturer is already sending a replacement (from Denmark!) That's pretty good service. 
Lopolight.com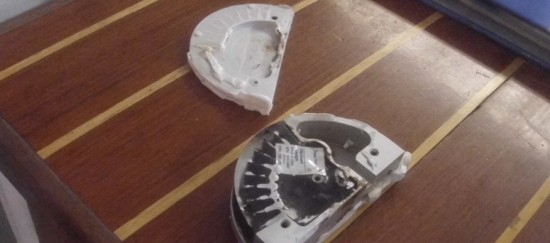 From the DIY Guy
I had showed a picture of this water line a short time ago and he was already aware he had a listing problem due to some equipment removal and battery upsizing. We discussed raising the waterline vs. balancing the boat. Balancing the boat seems to be the optimal solution.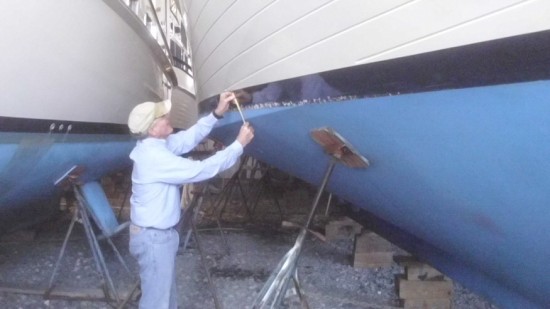 But the real reason he showed up was to work on the stuffing boxes. After a bit of clean up he plans on using Gortex packing in lieu of the standard flax we are all accustomed to. It will be interesting to get a report on this since the Gortex does not need to drip like the flax. Dry bilges are on everyone's wish list.