Our warm weather got blown away last night by the heavy winds so it
may
be winter again starting today. Yesterday we were building a custom battery box for the bow thruster job. This will hold 2 batteries and fits right down between the stringers. We constructed it from 3/4″ marine AB plywood and will be epoxy-painting it white after it is dry fit.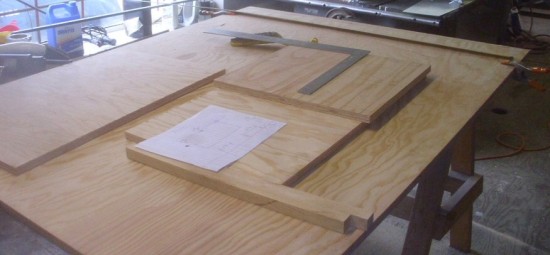 As you can see, it nestles in there quite nicely.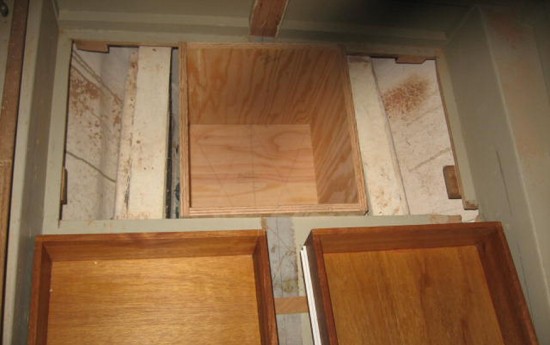 I showed Rumsey moving some freezer plates the other day. They are now as far up as possible. Normally we like to run the copper tubing below the grate but they are long enough to reach that far. The owner agreed to "be careful" since moving the grate up higher would limit storage capacity.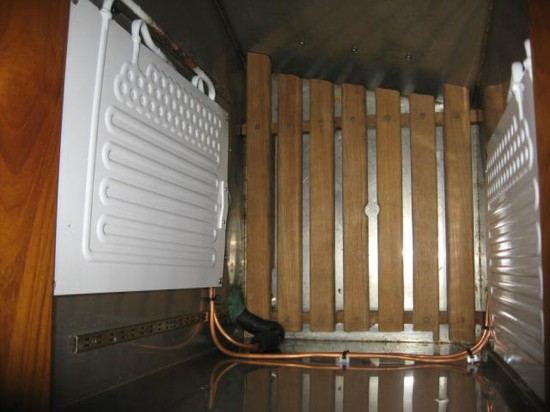 We removed the name from an Eastbay 43 yesterday. This was a painted hull so the shadow will be a bit tricky to deal with on this one. If it were gel coat we could wet sand but since it is Awlgrip we will be trying some micro-buffing compound.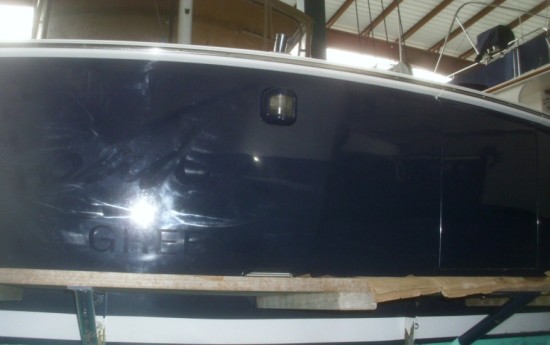 While working on a mast it was discovered that the mast light was put on with torx head screws while everything else is done with phillips head screws. If we had sent someone up the mast to remove this, they would be quite perturbed to find that it is not a normal driver they will have with them. This is being replaced with a LED fixture so it shouldn't need any attention for a long, long time.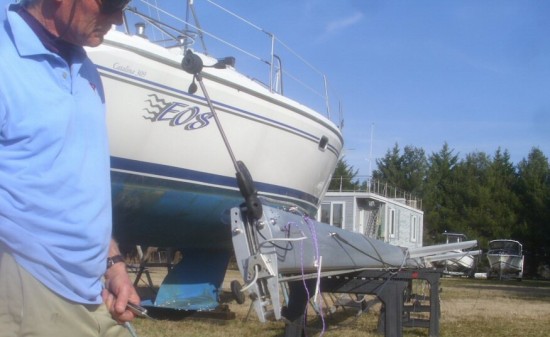 Sorry about missing the Mid-Week Pick Me up yesterday since I'm sure that's why you read. I have noticed my stats have been up about 25% over the past few days. Could it be the posts are getting more interesting or that readers are
really
bored at work.