Another mild day. We are running a rally one particular boat today (and most of yesterday). We did start off yesterday on the Legacy 28. There was a lot of disassembly to do before we could even begin working on the hull and fiberglass repair.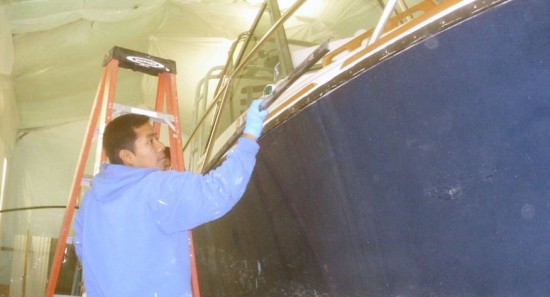 One thing interesting on this boat is that they replaced the name and hailing port decals at some point. I guess they
forgot
to compound before applying the new ones since the old glue is still there. Maybe even a little adhesive remover would have been nice to use.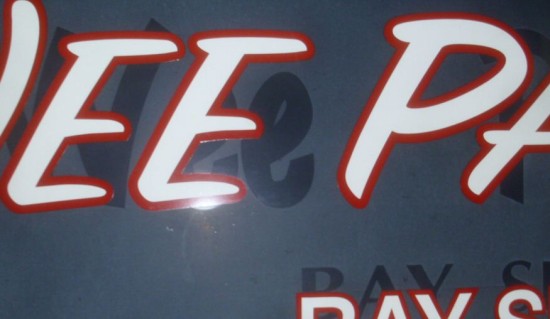 The focus today is the Grand Banks 47. We have 4 guys on polishers right now — she should be as shiny as a new dime by tomorrow.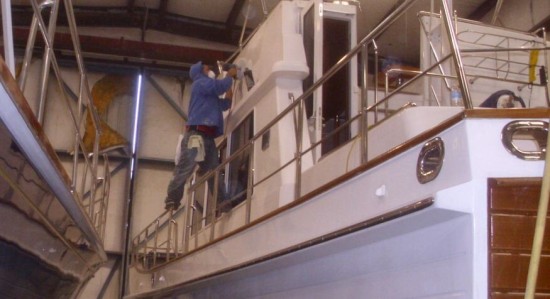 We have electronics and TV's to install on this boat and found that the builder did not make this an easy task. The wire chase are hard to find, harder to feed cable into and it is not a job for the feint of heart since a lot of trim and panel removals are required. It's like they thought no one would ever need to upgrade or add new wiring?