I almost didn't blog today — I know this time of year gets boring. Somehow I still feel compelled to post something, even after a good verbal pummeling several times this morning — for no apparent reason. We continued in boat moving mode yesterday and several are even where they are going to stay.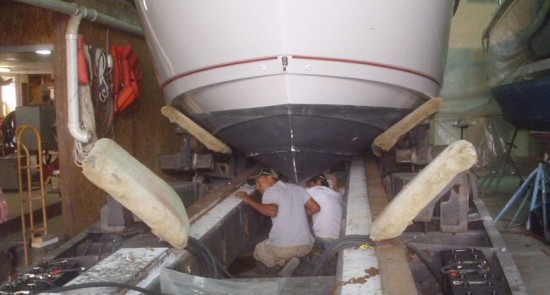 We brought John's boat over from Oxford yesterday and it seems to have some extra non-skid on it.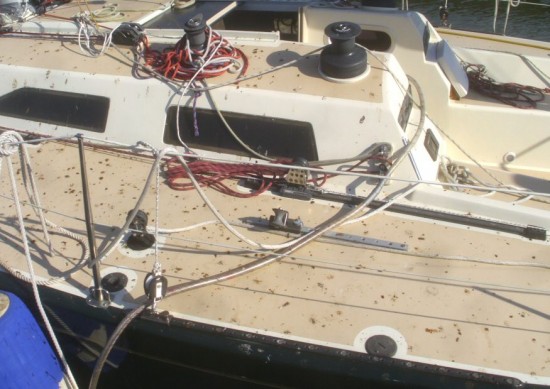 We don't know what Sandy has in store for us and probably won't know until the weekend or Monday. As the Boy Scouts say, "be prepared." If you need a haul out for the storm give us a call.