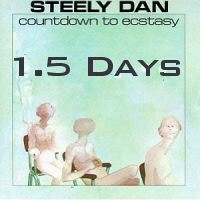 It's so close now I can hardly contain myself! You know it will end up being a big letdown when you build something up with such high expectations so my biggest expectation is to merely be AWAY from work for a week. No let down there. But while I'm here I have to prepare for being away for a week because a lot of stuff I do no one else knows how to do. I'm not saying I'm irreplaceable but I just trained myself to handle multiple tasks. No one is irreplaceable as I may find one day. We got a couple of coats of that NGB Beige on the sills but it seems it is going to take 3 coats for a nice finish. I still like white — but hey that's just me.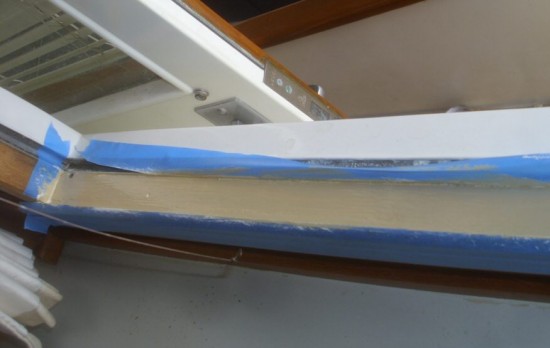 The rudders on the other hand look great. Nice and flat, all primed up and ready to top coat. We used a bit of the new
Pettit EZ Fair
. This stuff sands like a dream!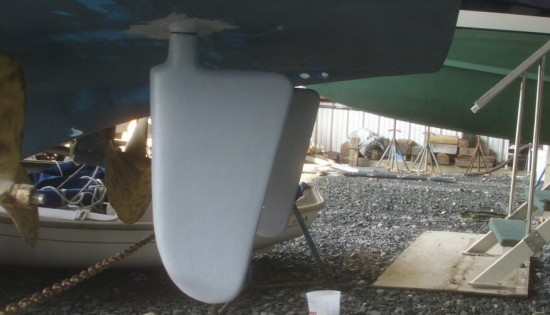 We also lowered the dinghy off the back deck so we could wet sand the cabin top. We found all the rigging was installed backwards which indicated it had not been used for quite a while!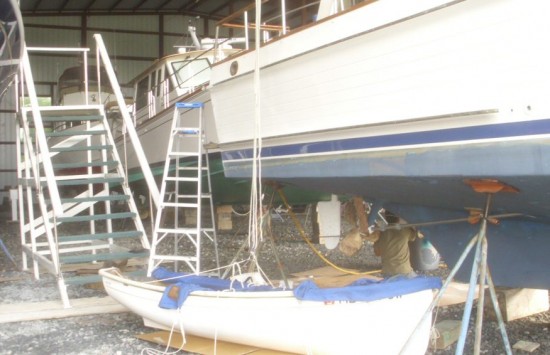 On the next boat over, we are doing some more spruce up because it is also for sale. Getting the transom stripped and varnished. Angus finally got as happy with the bare teak as we would let him and got the first coats of sealer on. This morning he was sanding for the first coat of varnish.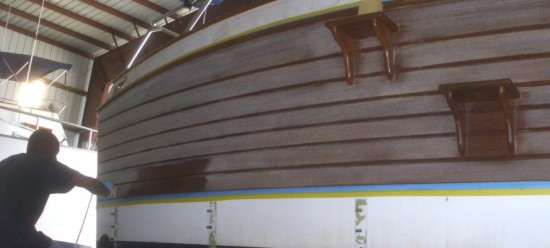 I don't know where he has been docking or how the scum got so far up on the boot top, but it is pretty gnarly and stood up well to Y-10, ON-OFF and our super compound which leaves a razor scraper and wet sanding to get it off.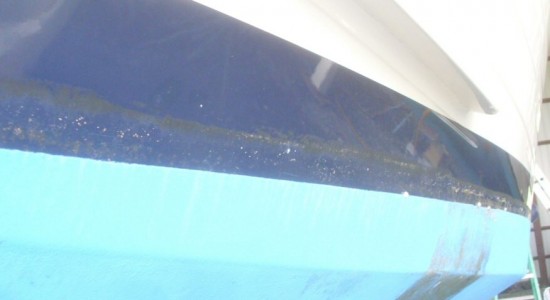 We managed to get the deck back into the Eastbay on time. We missed the owner's original deadline for pick up but for a change it wasn't us who actually missed it. The engine work held us up and we can't control outside contractors. We are just winding up with a bit more caulking on the seat modules this morning. The teak caulk was put in yesterday but will still be too tender to walk on for a couple of days.