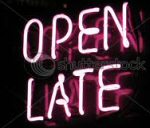 The beautiful weather has returned and it is very close to the weekend. I had hoped to avoid late evening Friday but it almost looks like we we will be working up to the 11th hour again. Last week we stayed until about 7 to get the air conditioning done for the customer to pick up the boat Saturday morning. As he was leaving the dock he blew a hose on the engine and all his coolant ended up in the bilge. Needless to say, he stayed with us for a few extra days. He said "at least I was cool at the dock!" The big job yesterday was getting the new tanks into the GB42. This was a 5 guy job for the most part. Two on the ground lifting with the rig and three aboard to accept the tank and wrestle it through the window. One would think aluminum tanks would be light – wrong.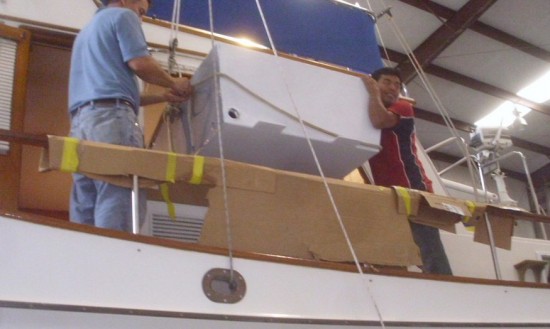 And here they are nestled in as snug as a bug in a rug. We did them a bit different than normal – it's a wheel and needs to be reinvented! Notice the tangs on the sides that will be used to bolt the tanks together. There is also a rubber strip where the tank sits.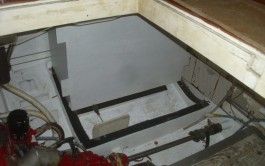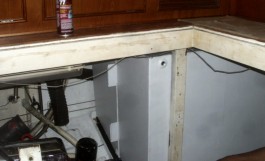 We have done more outboard work this year than ever. In addition to our part-time guy, Pat does a lot of the jobs himself.  He seems to enjoy a break from the norm.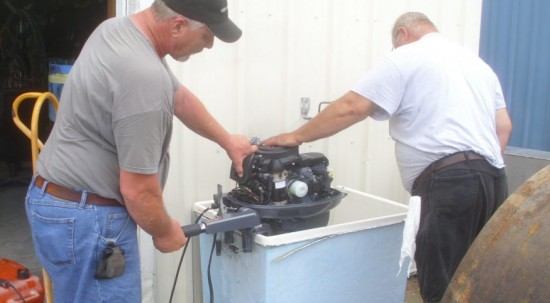 Today is spray day with the Albin 28, the two small boats in the paint tent all getting a coat of Majestic Blue. The little Rainbow is also getting sprayed today (hopefully). The plan to film the brush and tip technique has been abandoned at this point – the rain and the Pettit rep's schedule just delayed the project too long.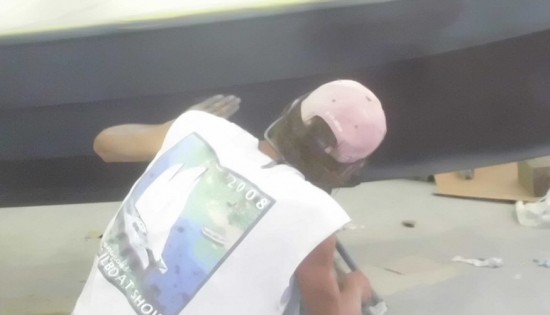 And still plenty of varnish work to keep Angus busy with more coming in next week. I've never seen an employee work as hard as this guy. He punches in and goes to work and you don't see him again unless you go looking for him.