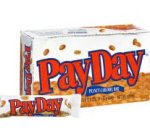 Today is ideal – not a cloud in sight. I have much to accomplish today in order to take the day off tomorrow – such as getting payroll done a day early. I imagine I would be drawn and quartered if I were to forget that! The pace doesn't seem as frantic now – just little pockets of perturbation here and there. We did blow a tire on the small travel lift which will set back the launches on all those small boats on the other side of the creek. As you may guess, you can't go up to Walmart or Goodyear and pick up a travel lift tire. We have  received one quote so far and maybe forgotten by the other two companies we asked for quotes from. As a follow up to yesterday's post, here is the repaired rubstrake.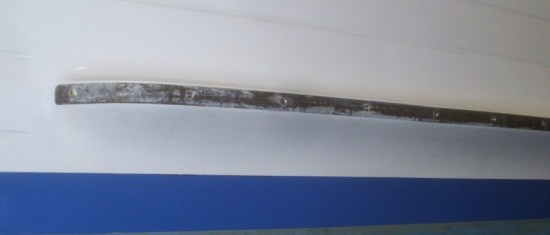 We ended up using bronze machine screws (bolts) threaded in instead of regular screws. I still wanted to use stainless which could have easily been hidden in the bronze rail with my little secret trick, but I met with a bit of opposition.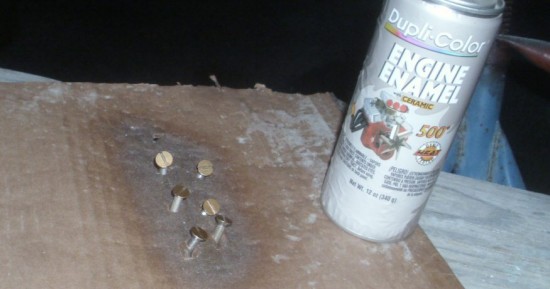 We also got the boot stripe tape repaired on the little Glacier Bay. The shade was a bit off – most likely due to the "fade factor" but the owner was alright with a color variation. As he said: it'll look better than it does now. From 10 feet away (or from the cockpit) you don't even notice it.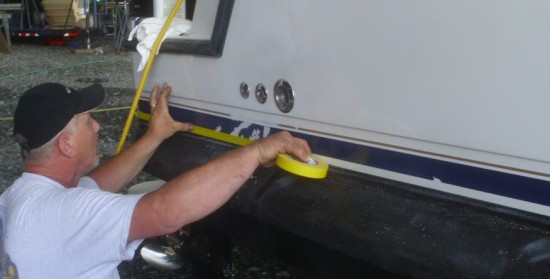 The after picture didn't come out as well but here it is after.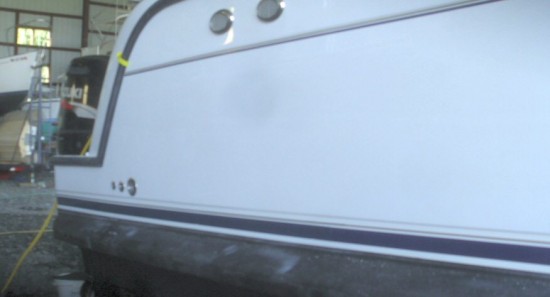 We also did some small fixes elsewhere on the boat.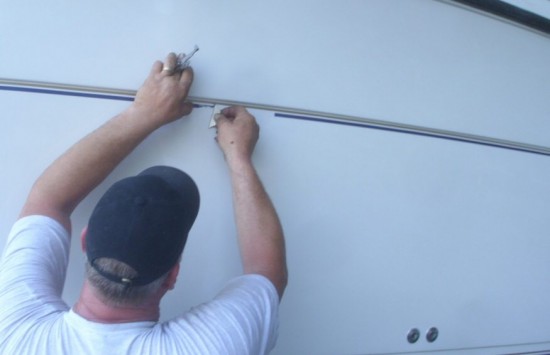 As many times as I walked by this boat I never notice the anchor damage to the gelcoat. There's no use fixing this unless a different anchor roller is installed that is maybe longer and won't allow the flukes to come in contact with the platform.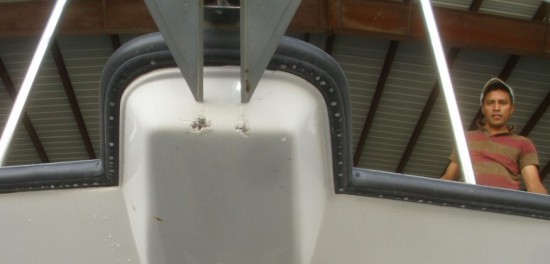 Kevin had to show me the new alternative to the chamois – the
California style squeegee
. This little tool was awesome and got the hull totally dry with one swipe.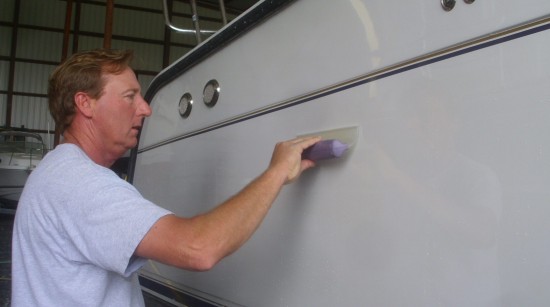 If we need paint colors we can't identify, we can just call in the local paint company and they come down with the portable color computer and can match the color in any kind of paint that we need. It also helps match faded colors.