Sunny and breezy today. We have a lot of people milling about out in the yard already this morning – some picking up boats, sales people and perhaps just some gawkers! The Jabsco rep saw my post on the accumulator and brought to my attention a new line of pumps that Jabsco sells which don't require an accumulator at all. The pump itself is variable speed and only runs at the speed it needs to maintain constant pressure – which means most of the time it is quieter than a normal pump since the impeller is barely turning when there is limited demand. This will require a bit more research on my part. Yesterday was blue day. Kevin shot the two small boat hulls. We still have to do the boot tops white.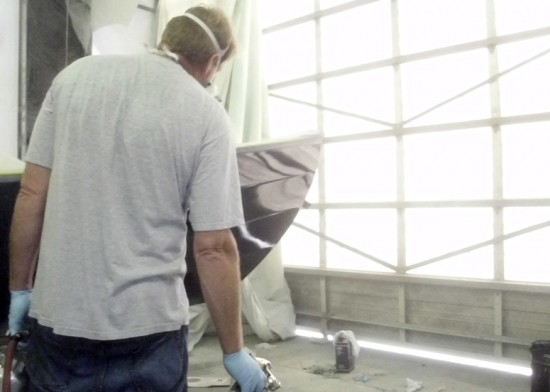 It's hard to get a good photo in the paint tent, there is always an ethereal glow to the photo which I try to take out with my photo editing software. Just take my word, they look pretty darned good.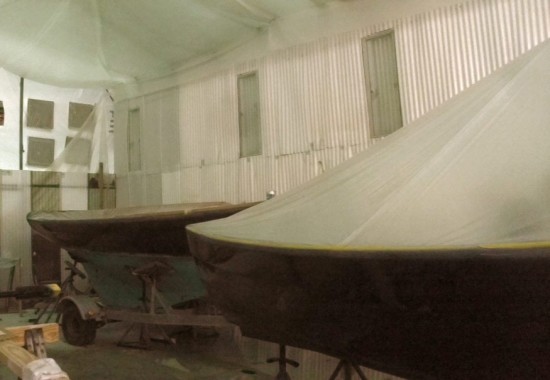 There always seems to be an unrelenting queue of boats to be polished. Maybe if we weren't so good at it there wouldn't be so many!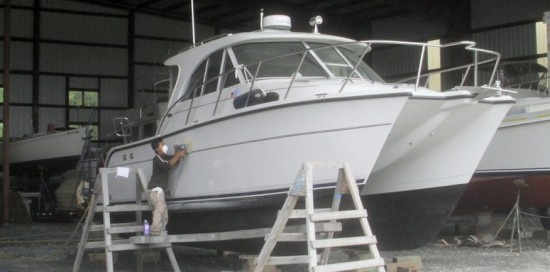 We have a part-time outboard mechanic now since we seem to have more of them to deal with these days. Pat tackles the emergency jobs that pop up but it takes him away from the other mechanical work that is always lined up.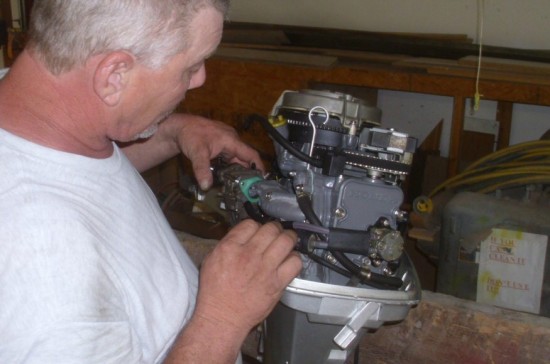 The Bertram job is moving right along and we are trying hard to meet the owner's deadline. There is just a lot to do to make this look nice.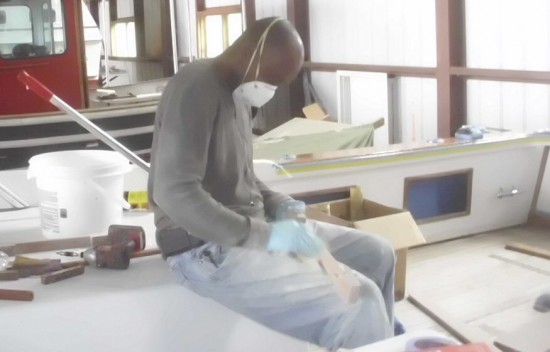 If you take a look at the trim that was around the openings you can see there would be way too much time in trying to restore the varnish. We are just planning on painting white although my preference would be to whip out some trim out of King Starboard – forever maintenance free.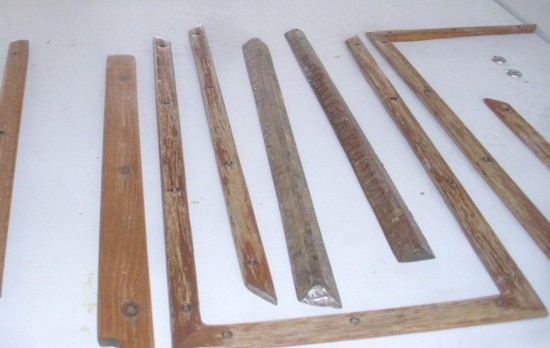 The whole bottom trim is also being painted white. You can the varnish on the cap rail has now been built up 2 coats and a final coat will be applied after all the painting is done – since we may need to sand paint splatter at some point (hopefully not, but you never know!)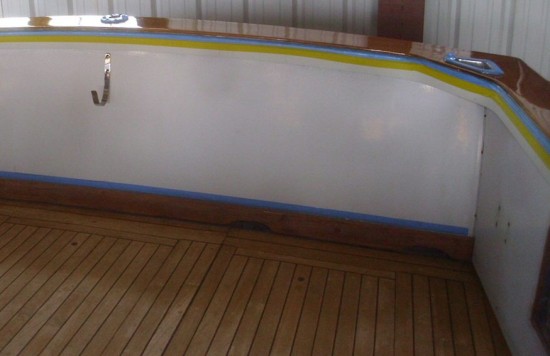 We got the little Cape Dory launched and the mast standing this morning. It may be a bit windy to put the sails on this morning.