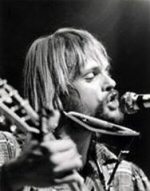 The
sunshine
has graced us with its presence today. A good day to tackle launches and a couple of deliveries before the weekend. As the saying goes "not much new under the sun" but we do have some new mechanical type projects coming in a few weeks. Some viewers have told me that they learn a lot from the blog, just remember – you can't believe everything you read on the internet:P Now that the rain has moved away we started off the day with launching – only a couple to do before lunch. After that I'm not sure since we don't seem to follow a "real schedule".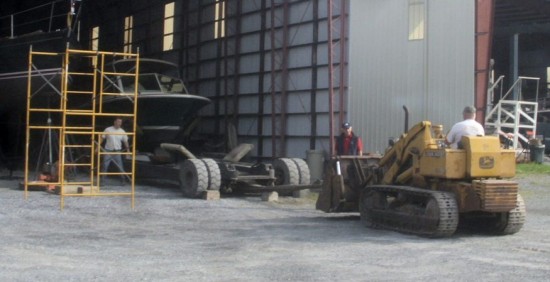 Part of this boat was too close to the wall to polish so we just stopped in front of the travel lift dock to finish it off.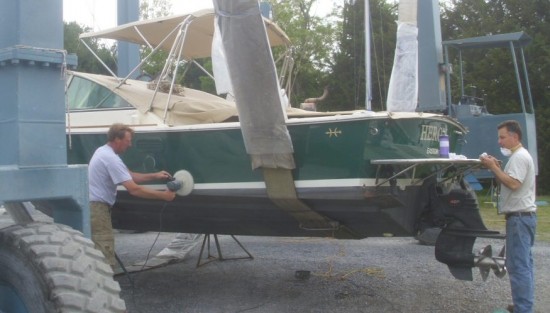 The next boat to launch is getting a few bottom paint touch ups – very minor ones. The owner jumps in to lend a hand – he is very eager to get moving!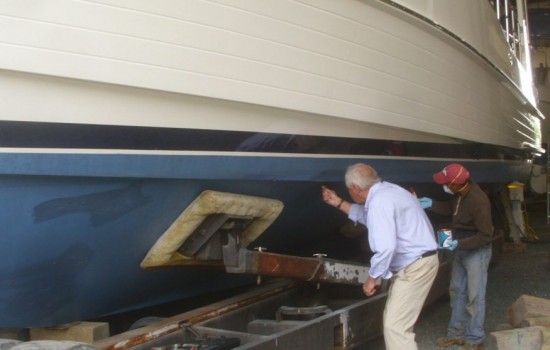 We had the fuel truck in for some boat fueling and actually did one inside the building – which we normally do not do but this boat is being launched tomorrow and the fuel company was not coming back until next week. I wish I had a picture of this guy – he's like someone from "Deliverance".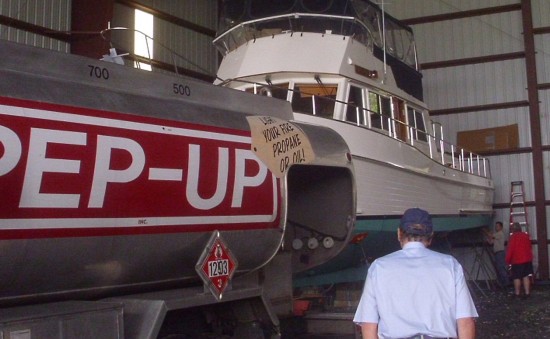 One of the next boats in the queue for an Awlgrip job is an Albin 28 that we will be listing afterwards. We decided to sand it right out in the field to keep the dust out there.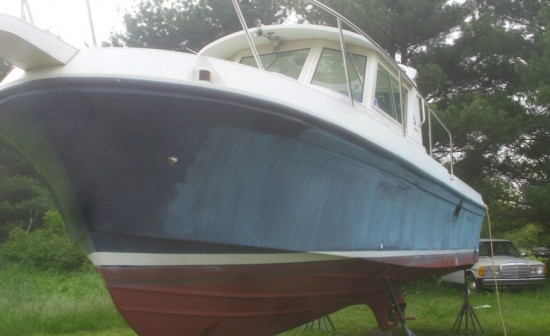 To show you how observant I really am, there is one boat that has been here for 2 years in a row and it is the first time I have noticed this: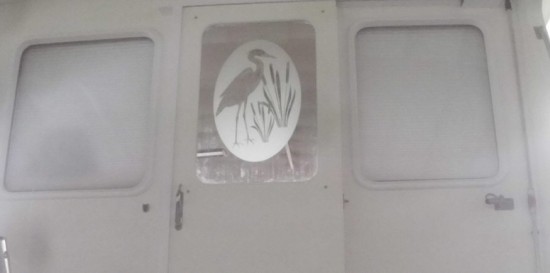 You can tell it's Spring when the sailboats start to go in. Since most of them don't have reverse-cycle AC or heat, they usually go in a bit later. They have missed some seriously good wind over the past couple of weeks though.