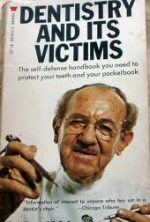 I started off my day at the Dentist's office. He has been trying to sell me a root canal on one tooth since 2003. I told him then and stand firm on my commitment not to budge until I feel discomfort. I feel bad because he probably has a cruise lined up or wants to upgrade his Lexus and needs the money. It was almost too nice to drag myself in at 9:30 but somebody might have missed me – eventually. Since it rained all day we got two boats consolidated in close proximity in the enclosed building and worked those most of the day. It was fairly efficient.  On the Blackwater we took a considerable amount of loose paint off earlier this month so we needed to get some primer on those spots before putting a good coat of bottom paint on it. Once again we are using the Pettit Tie Coat – this stuff works great (I should give Pettit my mailing address so they'll know where to send the endorsement checks!)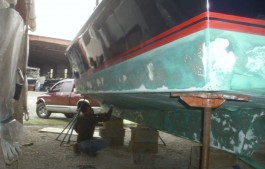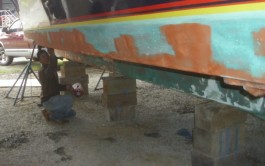 We also installed a new shifter in the boat. The old one was "pitted chrome" finish. I was able to save the owner a couple hundred dollars using some Due Diligence in my Google efforts.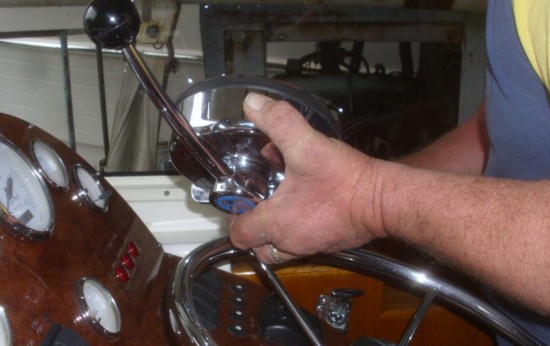 The other boat we worked on was a dramatic change from a bronze bottom paint to a green. This boat came from the Great Lakes where evidently this is a good color to use.  We had to paint the bottom bronze on the last boat we sent to the Great Lakes.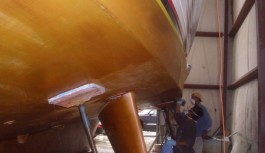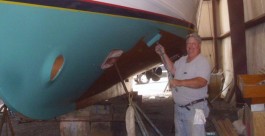 The crew looked a lot happier this morning than they did yesterday – even more so when they saw that I had picked up doughnuts on my way in. The varnishers worked pretty late last night to get the final coat on the Blackwater. They were de-taping this morning when I arrived.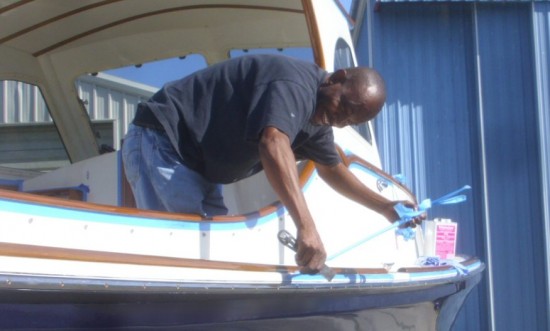 And here is the happiest of all: