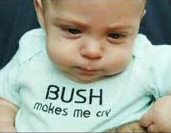 Another chilly day but warmer weather should be here for the weekend and should be up to 80 by Sunday – now that's boating weather! Everyone working outside is now bundled up again –
not  a tee-shirt in sight
. A lot of polishing is still going on. Although we'll compound in any temperatures, we prefer a bit warmer temperature  to do the polish but these boats have deadlines so we plug along. It is just a bit harder to get the buffing perfect.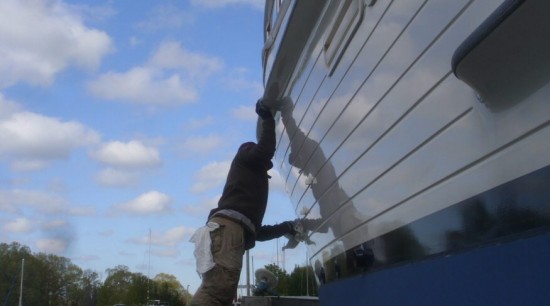 If you are polishing in the building you are out of the wind but also out of the sun. I don't know which is preferable.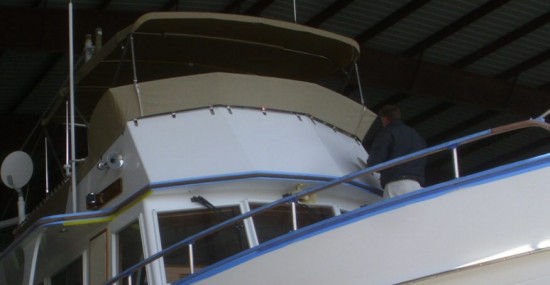 We glassed in the backing block for the thru-hull that I showed the other day. I asked why they used the plywood and the answer was that it was the best thing to use if you wanted to glass it into the hull. King Starboard can't be bonded with resin and teak is a bit too oily. I guess there is a reason these are almost always plywood.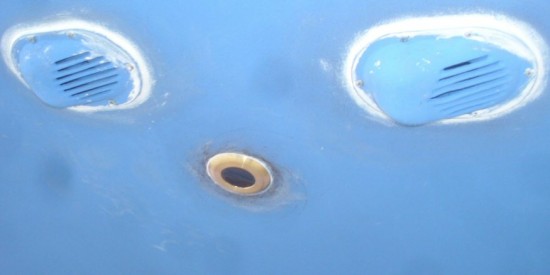 Now that the tanks are out of the GB it is time to do some serious clean up. The staining on the acoustic tiles is especially a bitch to clean up. It is better to pull them out and replace if you have new ones available. If not a bit of spray primer and spray paint will work although it tends to plug up the holes making them look a bit funky. I had the same problem painting peg board in my shop. I actually ran a big nail though each hole. How time consuming was that?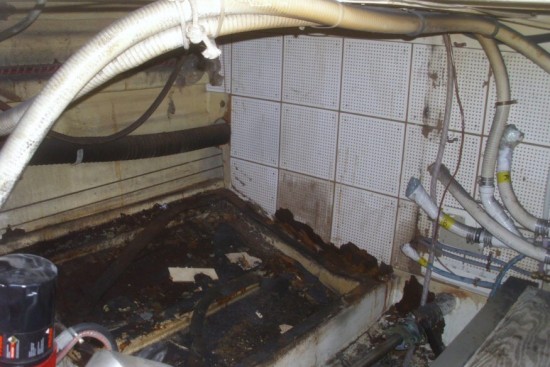 We are getting ready to renovate the cockpit and helm area in this Bertram. The varnish on the cap rail is so not flat, the paint is flaking at a lot of places both in the cockpit and helm area, several areas were repainted with different colors and just a lot of cosmetic work needs to be tended to. As soon as Angus finishes up a couple of jobs he is working on he can start this one.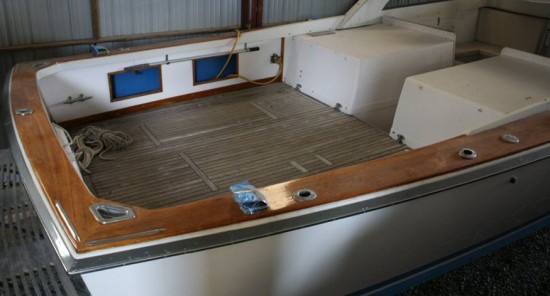 I like seeing customers come in to work on their boats. The sunny days always bring a few into the yard.