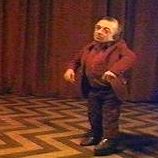 Whoa, I had one helluva peak in the traffic on the blog yesterday. I'm talking about 10 times what it normally is – I need to investigate that because
I can't believe I'm that interesting
. I think the Great Lakes GB Owners put me in the April newsletter and maybe everyone on that list came to read up.  I feel like I need to up the ante on my postings. I did talk to one of my sales reps yesterday about getting vendors to supply some items I can use for contest prizes – people LUV free stuff and manufacturers love cheap advertising – everyone's a winner except me. I was going to call this a purely cosmetic posting but I do have one other picture that is
totally
unrelated to cosmetics. Apparently some things are just too interesting to keep the gawkers at bay.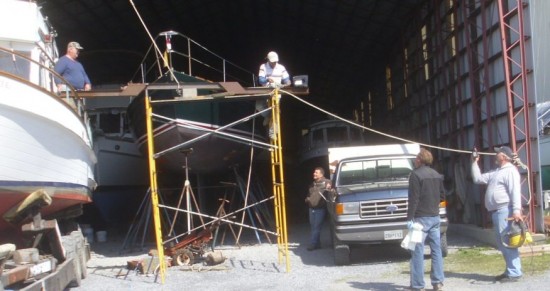 The two barrier coat jobs are getting the last coat on as I post. These bottoms look good now. I can almost remember what they looked like with a 1/2″ of old bottom paint on them.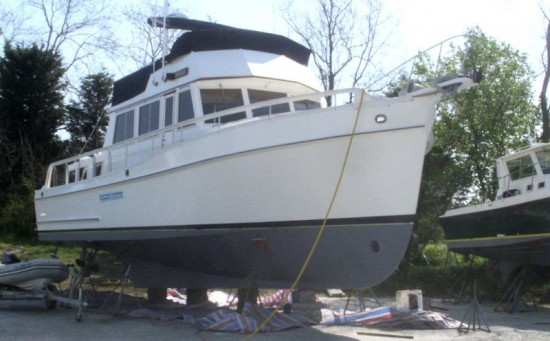 Also note that we used the Pettit Under Water primer for all the metal surfaces. The boat will not be tabla rosa again for a very long time and it was worth the extra effort to ensure a good job.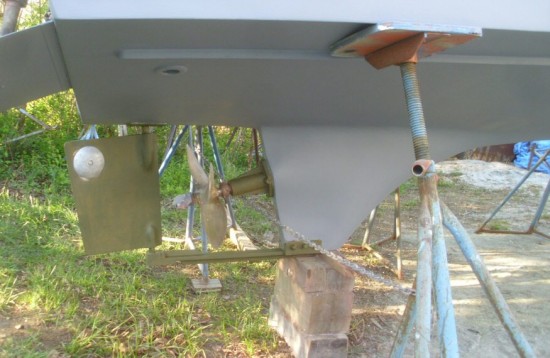 The guys think they are tired of painting bottoms after 3 coats of the barrier and 2 top coats but I hate to tell them that bottom painting is just now beginning.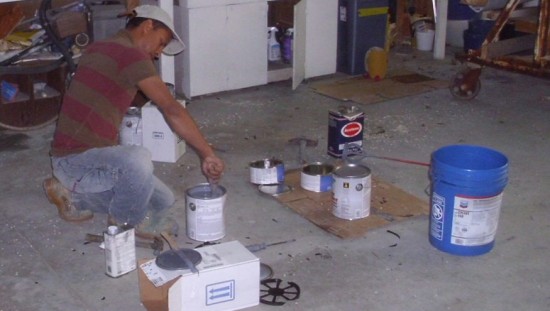 The Albin 28 that was delivered this week is being assessed for cosmetic work before being listed in our brokerage department.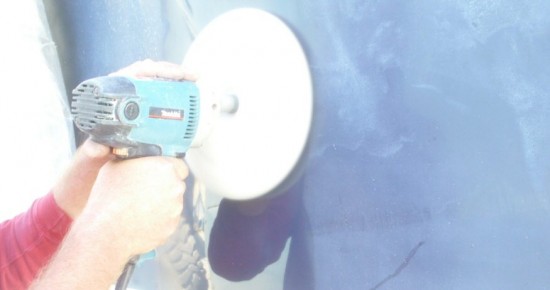 All Albins with dark gel coat get cloudy – it must be cheap gel coat. This one just happens to be too far gone for just compounding and will need painting. In addition to the pitting and deterioration we found on our test spot there is quite a large failed repair down at the boot where the thru hulls are. I don't need to point out the problem here – and it needs some work to ever look good again.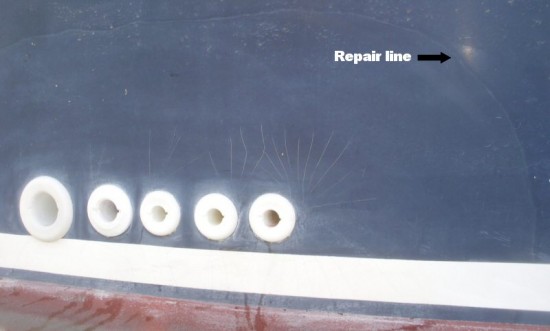 The owner also mentioned there was some sort of problem with the bow thruster but I don't recall exactly what he said except that it may have something to do with the photo below. As you know, we know how to take care of this problem.