Weather holding – moods high! We have half the crew working on the bottom of the 46 this morning. Harry Seemans of Quaker Neck Survey came in and took moisture readings and since we blasted all the old paint off the bottom the moisture readings have dropped about 50%. We are going to give it another week before barrier coating to try to drop them another 15-25% if possible.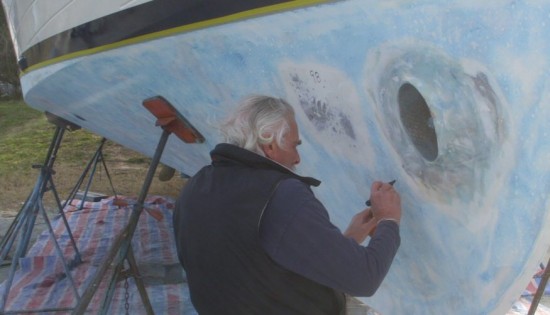 We are using
Pettit Easy Fair
for filling the voids and pin holes in the bottom. This product is easy to work with just as the name implies – and I feel like I need to support Pettit since the rep – Darron Zimmer does everything he can to support us and to make sure we don't make mistakes. No other company has ever offered that kind of support.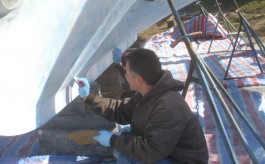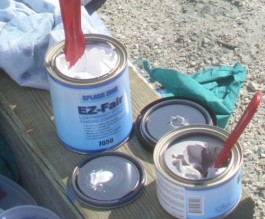 The varnish guy has been busy as well. He got the first coat of top coat on the Sabreliner yesterday and is sanding for the finish coat right now.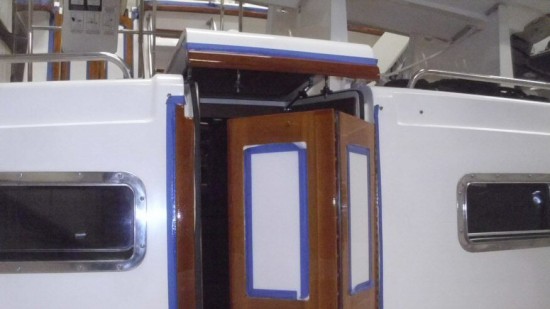 He even got a 42 Europa prepped and is ready for a coat maybe today while the temperature is so amiable.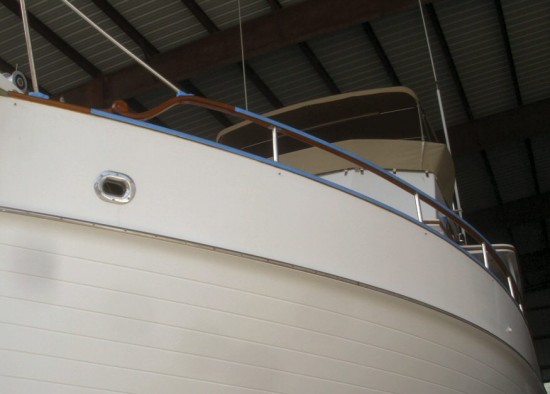 We can't ignore the bottom work that is going on. On this boat Willy found the thru hulls all barnacled up inside when he pulled the strainers off. He said he had photos but didn't share them with me yet.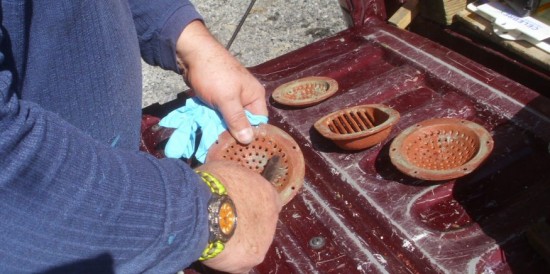 From the DIY Guy
We've seen a lot of  overlays for light boards when someone changes the name of a boat that had carved boards. This is the first one I have seen where someone took the time to make the overlay a design element of the board – great work!