On top of the leg fiasco I came down with something terrible last night – I guess the flu that's going around so I won't be able to stay all day. But you do see the dedication – I had to make it in to put something up on the blog! The one window is all done except for filling the screw holes. When the boat came it we could barely move the windows – now you can open and close with one finger from the interior or exterior.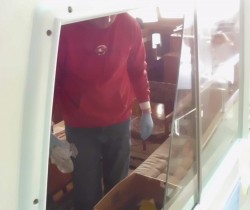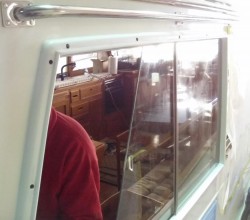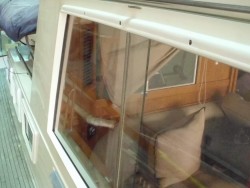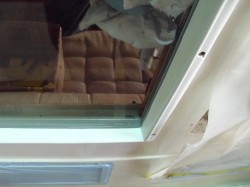 One day last week I had mentioned a Xantrex Recall on inverters. We sent it back and the turnaround time was nothing short of miraculous. I did get a bit concerned when the invoice said it arrived to them damaged in shipping until I saw the extent of the damage (note how the mounting flange is
slightly
bent):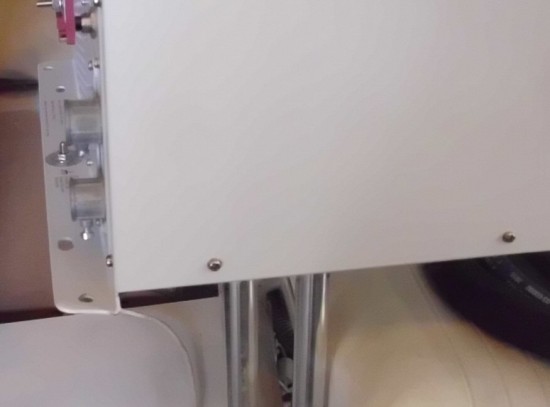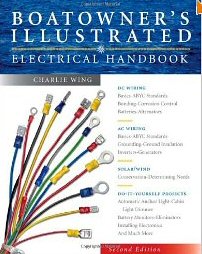 We are trying to adhere to ABYC codes whenever possible. These codes have on purpose – your safety! Willy is checking over several boats right now to see where they can be improved electrically. For more information, a book like the follow probably belongs in your library.
Boatowner's Illustrated Electrical Handbook
Tackle onboard electrical projects and learn how to:
Meet ABYC standards for both DC and AC wiring
Install solar- and wind-power systems
Add electrical components
Prevent corrosion of your electrical system . . . and more
Boatowner's Illustrated Electrical Handbook at Amazon.com