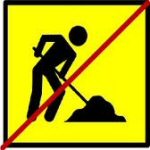 Time flies when you're having fun (or even if you're not)  – here it is Thursday already. I'm thinking of being awol tomorrow – just because. We'll see about how I feel about it later. As you know, I seldom call in absent. We do have a sea trial going on this morning with the CAT guy on a boat under contract. It should go pretty well and we foresee no problems at all. We did remove the Soundown couplings and had them reconditioned and gave the boat an alignment to assure there were no vibrations for the sea trial. If you have these couplings, they do occasionally need servicing – there are some small rings inside that go flat and need to be replaced. If the engine has been run out of alignment for a while it is also a good idea to have a competent  machine shop true up the face at the same time. We are soon going to start the bottom of the boat that had the paint removed. Kevin was formulating a game plan when I went out to the big building this morning.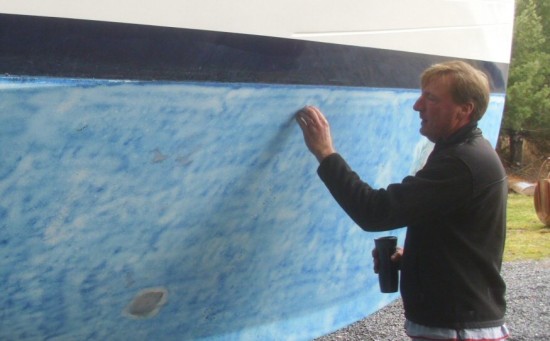 I also went to check over the engines that we need to paint. This was the result of a comment I made the other day about how nice the bilges looked now which made the engines look a bit ragged. (sorry about that 🙂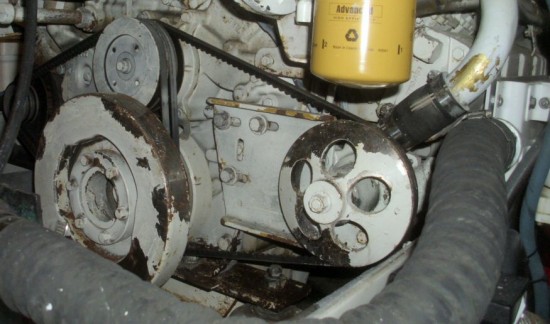 Here is another shot of the surrounding area just to justify my comment.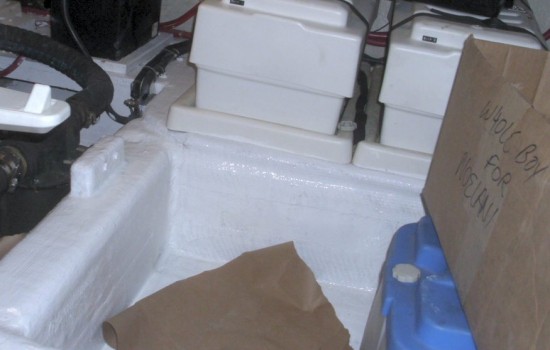 And the mandatory bow thruster tube update: