What's up with all the fog we are getting this week? This looks like a New England photo: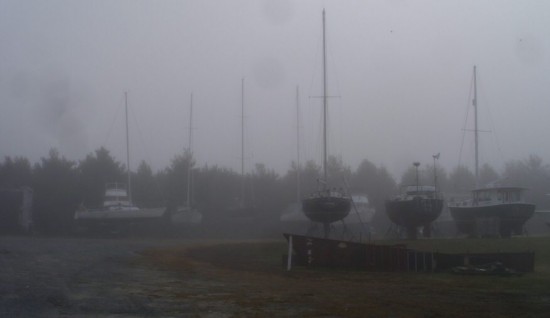 I showed the soda blaster yesterday. Here is the result of his handi-work. Anywhere you see white it is down to the gelcoat and through the barrier coat. That is why you always need to reapply barrier coat if you blast.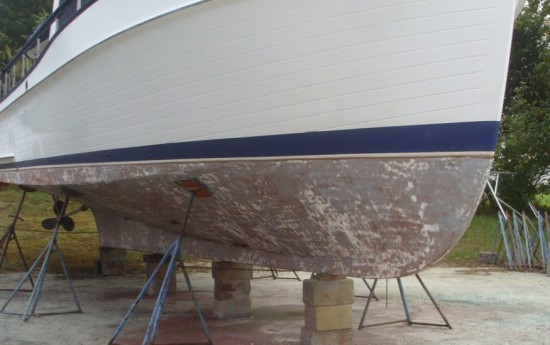 Of course with it being haul out season, I feel compelled to offer up a boat hauling photo. This boat looked great -very few barnacles anywhere including the bronze.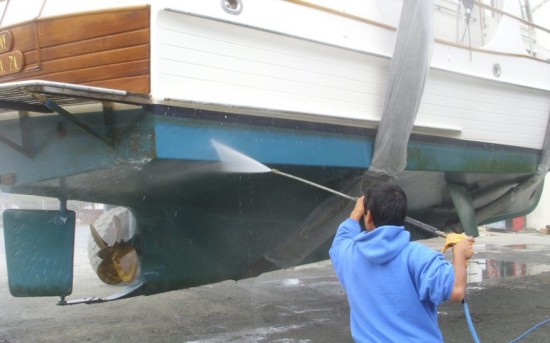 Later today we will be covering the insulation in the Legacy with a nice perforated aluminum material which should make the engine room look better than when the boat was new. Hopefully I can get some progress photos of that.