I was able to get my hands on some photos early today. The doors I showed being stripped and sealed earlier in the week have a counter-part on the boat. The frame has also now been stripped, sealed and one initial coat of varnish on it.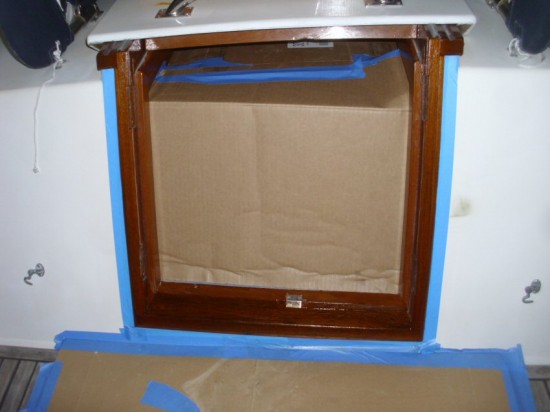 More window work is in order – this time replacing the track and a cracked window in a Grand Banks 42. These are easier than the Eastbays because there are no curves in the frame.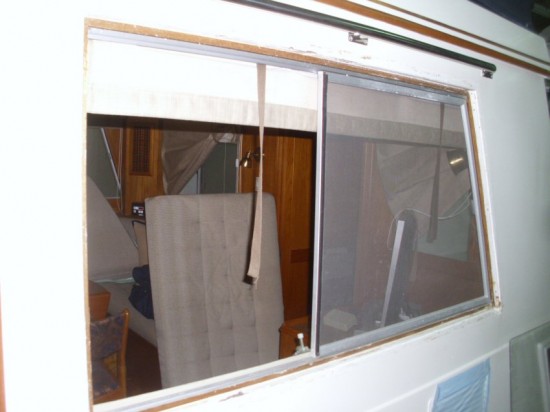 The track in these windows looks like this:
Carlos and S3 seem to be scraping loose paint in John's boat and I hear they will be sanding and painting this. Maybe it will be done by spring!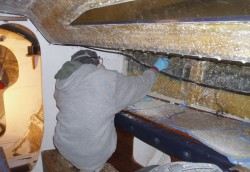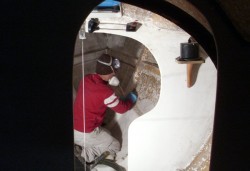 Feedback
Someone had contacted me by phone to get more information on repairing a rail latch on a Grand Banks. It is always better to email about these sorts of questions as I don't really have time to take calls. In response to this inquiry, we just took it apart and bought a new spring from McMaster Carr – which was a perfect replacement. Here is a
direct link to the spring
.