Another overcast day but yesterday we only had one little rain incident and I suspect we won't get any today. The owner of the 42 took off last night to moor out and get acclimated to his "new boat". After that he is headed down to Deltaville for the
Grand Banks rendezvous.
Have fun guys!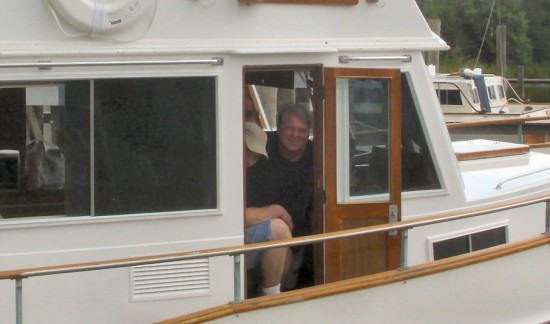 One of the final jobs we did (except for a half day of cleaning) is to make a cut out in the seat locker to hold the propane tank. This plus some strapping hold it in pretty snug.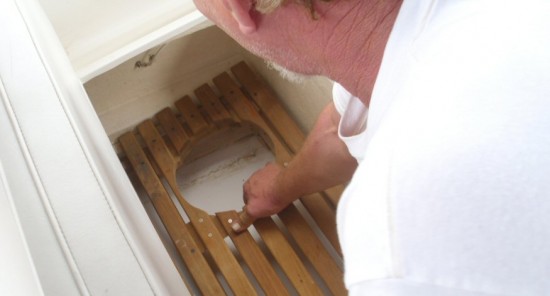 We will now be removing these tanks from a GB32 – so we'll have something new to show everyday.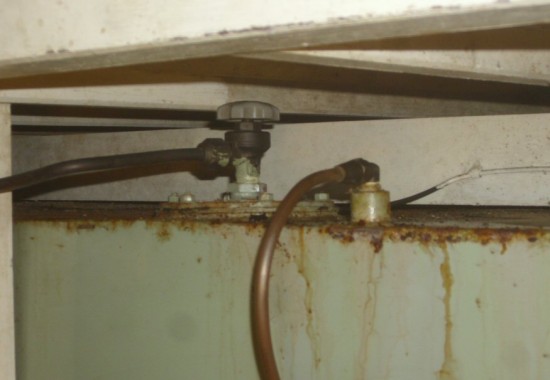 We have done lots of these jobs but none since I started the blog a few years ago so it may be worth watching the daily progress. Our job first is to get everything out of the way before the plasma cutting guy arrives early next week. This requires removing the fuel from the tanks, the generator and a lot of hose and wires.