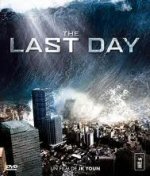 I made it to the
last day before vacation
which officially starts when I leave here at 5 tonight. And not a day too early as it is going to get crazy down here with all the boat haulings due to the hurricane. No one wanted to pull early but
watch and wait
for the last minute which means we will have more boats coming in then we could ever possibly pull before the storm. Of course, just being in a slip down here is safer than most places due to the protection the creek offers. We did haul a couple of boats yesterday that we own, so these will be out of the way.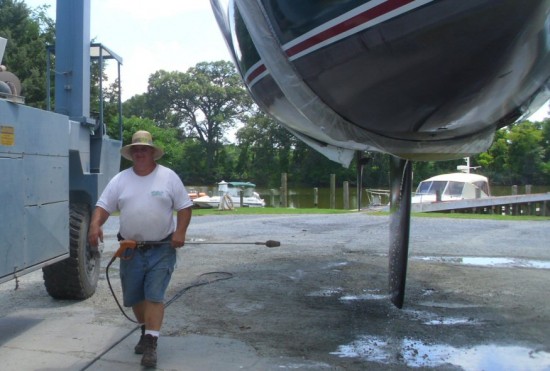 The only REAL work going on was painting the sills and frames on the 42 since they are installing the new tracks this morning. This area is not accessible from inside the boat but is sun damaged. We
decided just to paint it
as part of the frame.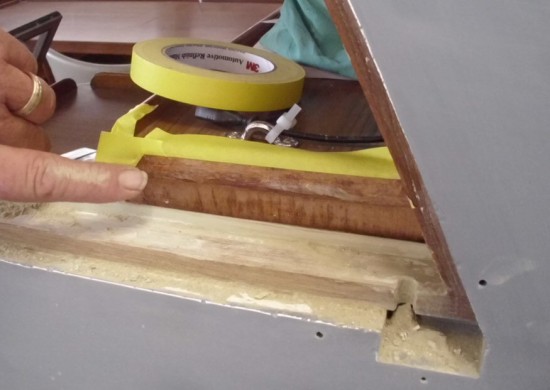 The paint was pretty dried out so it took quite a bit of sanding and some primer to ensure a good bond with the new paint.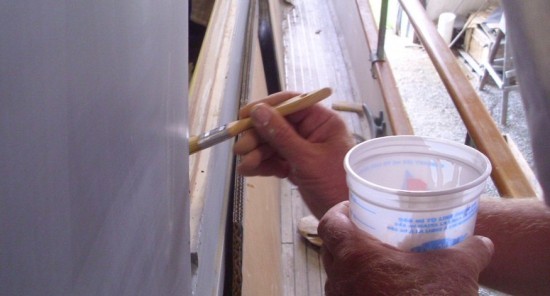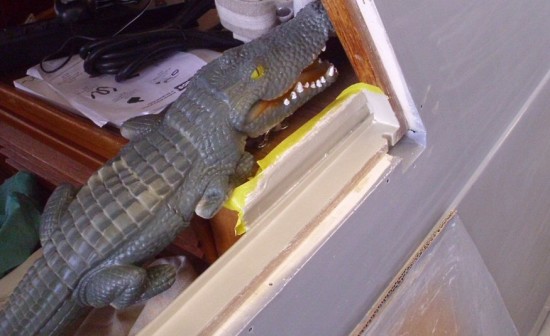 This materialized next to the dumpster one morning and has now made it's way into the building. I can only assume that Carlos salvaged it
in case he gets tired
during the day: