We had our rain yesterday and perhaps again today- whoopee! I'm not feeling much better but am
still dragging myself into work everyday
instead of taking sick days. What I assumed was a sinus related problem is actually Uvulitis
,
which makes it hard to swallow or talk. It should heal itself according to the doctor. And yes, I did take off long enough to go to the doctor yesterday but still came back to work – as my wife says "
what a dumbass
". The window frame we did as a test turned out just like we wanted. We first heated the teak with a heat gun and then epoxy coated. This pulls the epoxy down into the teak for a lasting adhesion. We then deglossed the surface with scotchbrite pads. On the sample you can see we applied Awlgrip 545 epoxy primer. It is all very smooth and
almost looks like a molded product
. After the top coat is sprayed on it should look great.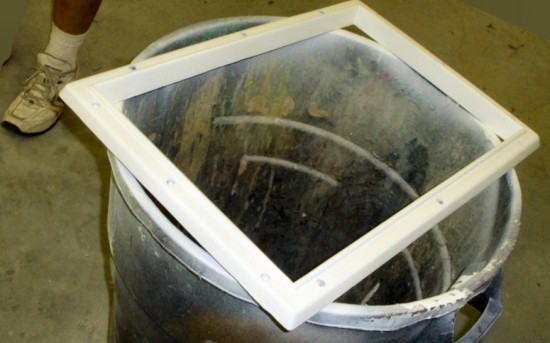 We are also repainting the dinghy chocks on this boat. They needed an aggressive sanding as the
old primer was also failing in some spots
.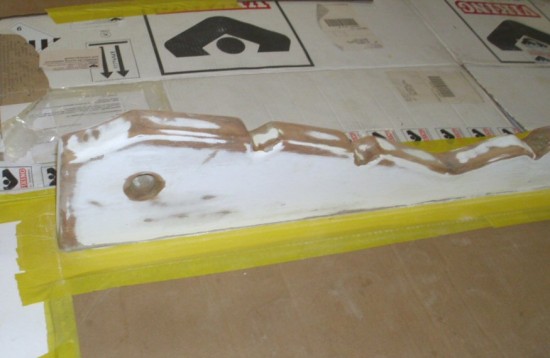 All the glass work was completed on the sailboat bottom. It is now time for some fairing. The filler was a West System product to ensure good adhesion to the repair. It will take
hours of sanding to get back to the racing finish
this boat had.