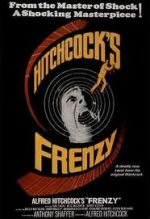 We had a storm come though late yesterday and the temperature is just wonderful today. It should continue in the low to mid 80's all the way through the weekend. The Eastbay should be leaving this weekend so as you can imagine the
activity level is frenzied to say the least
. It does look like everything will be done though and all the work is pretty much perfect. The electronics all got interfaced yesterday. All wiring and antenna installations are also completed.  They are not installed in the teak face yet as we were waiting for the varnish to cure a bit before messing about with it to avoid damage. They were testing yesterday afternoon and all work fine in the building and
they all seem to play nice together
.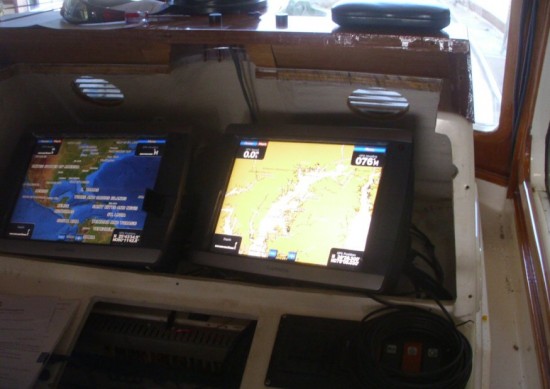 The battery charger and inverter are also now installed. You know we are going to put covers on those posts don't you?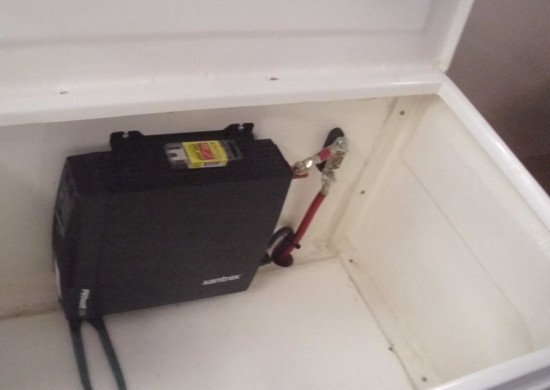 The davit arms got two coats of Awlgrip anti-corrosive primer and 2 coats of Awlgrip 545 yesterday. This morning we are going to top coat them.
The paint job was superb.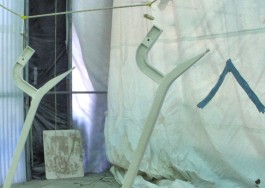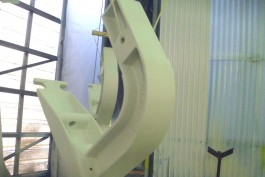 We decided it would be a good idea to put ventilation down in the rope and chain locker. We love these little vents and
install them everywhere
. Last week you saw the same one in the seat of a Blackwater.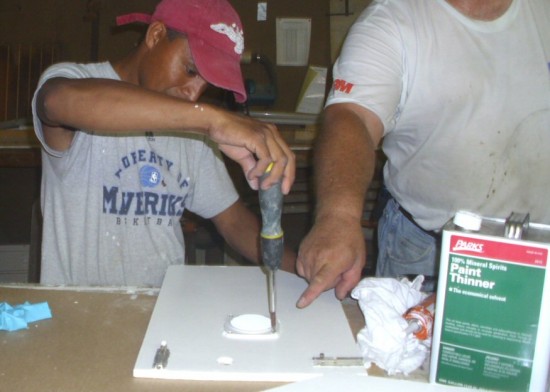 I just know that
there is a body attached to this foot somewhere
– probably mounting a battery charger?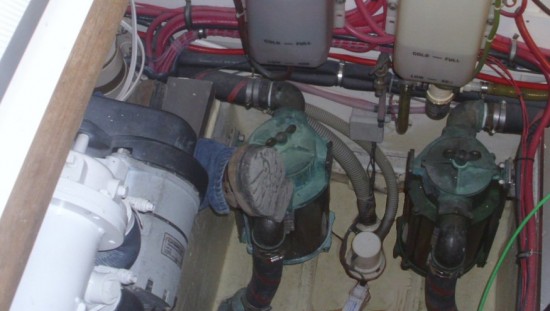 Choice Tidbits
| | |
| --- | --- |
| The Time Out Chair? | Evidently It's Me |