Already hot and it's only
going to get hotter
– it's already about 90. I
almost
feel guilty about sitting in the air conditioning while the crew is out working although I assume they will come in for lots of breaks during the day.  The humidity is going to be the killer and I anticipate people peeling out a bit early today. We started off the day with a bit of boat moving today. It wasn't too bad out in the building and fortunately most of the work we have to do today is inside the buildings. If we end up with any breeze at all it will be
almost bearable
out there.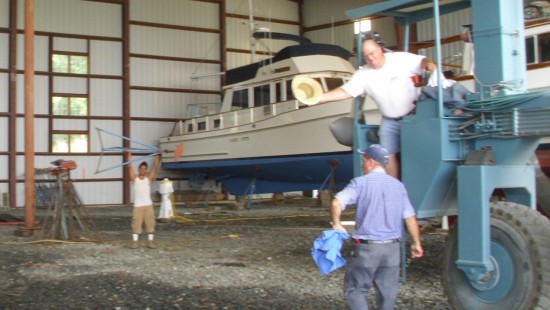 The priming is all done on the reveal at the toe rail on the Joel White 40. We will be sanding that this morning and brushing on a coat of Awlgrip later in the day (if the
temperature doesn't make it kick too fast!
)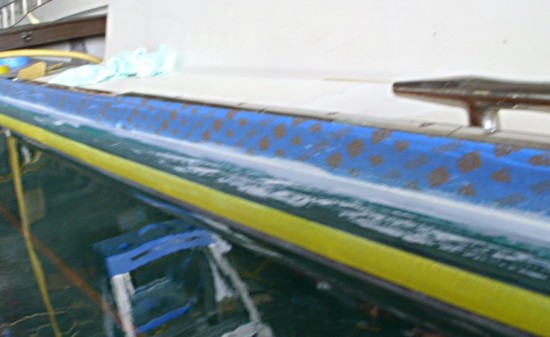 On the survey list from the Albin 28 we found that on the standard shaft, there seemed to be a
metric slot
. Fortunately, keystock is easy to file down for a snug fit. Also on the survey was to replace a piece of collapsed sanitation hose. I really don't know why the owner never knew this was bad!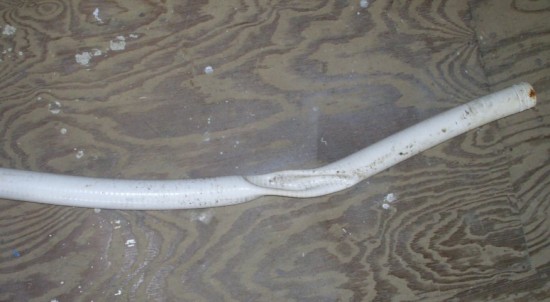 We will be spraying the barrier coat and bottom paint on the Eastbay today and tomorrow. Due to the required recoat times we had to plan it as a 2 day job. Of course having the whole boat encapsulated
prohibits any other work going on
.