Today's post is a creative stretch.  We are experiencing some wetness today and with that comes bad reception on our main phone line. It should clear up after the rain has had a chance to dry up a bit. Early in the morning it wasn't ringing at all but the phone company wants everyone to go wireless so people with wired lines – especially old ones like ours, are low on their priority list these days. I do have ONE photo of some of the work going on in Oxford on the Burger. They were installing an overhead light switch in the new hardtop and so they made a bit panel out of aluminum and painted to match the rest of the surrounding area. This gives them an access panel and well as something substantial to mount the switch in.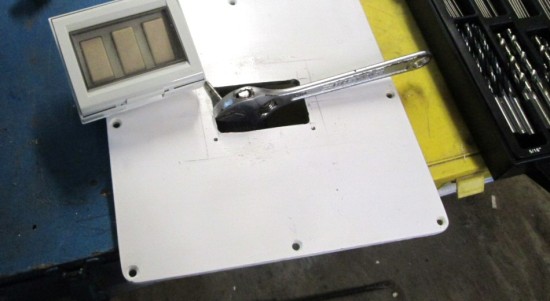 Product Information:
No, I'm not on Pettit's payroll ( but I did get a boss polo shirt from them)
but they have a fairly new product we will be testing on a couple of boats this year. We've had such good luck with the Hydrocoat bottom paint we want to try out the copper-free version.
Hydrocoat Eco
---
Copper Free Water Based Multi-Season Ablative
Easy application and cleanup with soap & water
Water-based, copper-free, self-polishing ablative antifouling paint
Co-polymer ablative technology eliminates sanding and paint build-up
Dual-biocides provide outstanding multi-season protection in all conditions
Uses the power of organic ECONEA™ for better protection and a greener earth
Hydrocoat Eco is the newest member of Pettit's exclusive water-based, copolymer ablative family of bottom paints. The highest level of metal-free ECONEA™ biocide available is combined with a powerful slime fighting inhibitor to provide unprecedented multi-season protection in the toughest marine environments. Innovative Hydrocoat Technology is used to replace the harsh solvents found in most bottom paints with water, providing an easier application and clean up, with low VOC's, and no heavy solvent smell. Hydrocoat Eco's co-polymer ablative paint film wears away with use allowing for a controlled release of biocides while eliminating paint build up and the need for sanding between coats. This copper-free formula is compatible over almost all bottom paints and is
safe for use on all substrates including steel and aluminum (can you say "outdrive")
. Hydrocoat Eco will not lose effectiveness when removed from the water. Use water to thin if necessary. Learn more at the
Pettit Web Site
.
Trim Tabs (and other underwater metals)
I also talked at length with Daron about the trim tab barnacles.  Here is his recommendation and what we will do this year. The first time will add a bit of time to a bottom job but should only need to happen once. Get the tabs cleaned up to a good solid (and hopefully smooth) surface. Then totally prime with Pettit Tie Coat (which can be applied right over any paint that is still adhered well). Almost any bottom paint can be applied over this primer. This encapsulates the stainless and eliminates the barnacles from getting a grip. We'll either confirm this or debunk at a future date.
Sort of Off-Topic
I do the website for the
Chesapeake Bay Grand Banks Owners
who sent me a disk of photos from their recent rendez-vous for their gallery. This was one of my favorites but you can see them all at
http://cbgboa.org/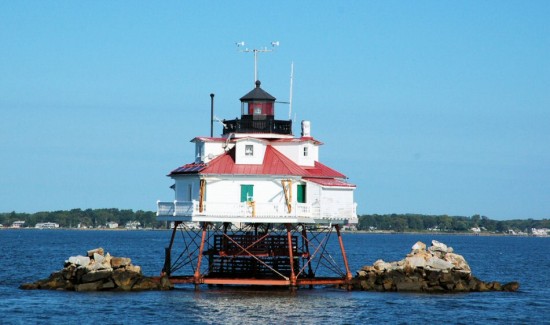 I also do the website for the
Dickerson Owners' Association
and they sent me this video to post on their site. If you would like to experience a bit of Dickerson history, give it a view. httpv://www.youtube.com/watch?v=9iKko8PQeks&feature=share&list=PLOhEGypVYJG0I6T3D0J7lO_EUwCBLskpN